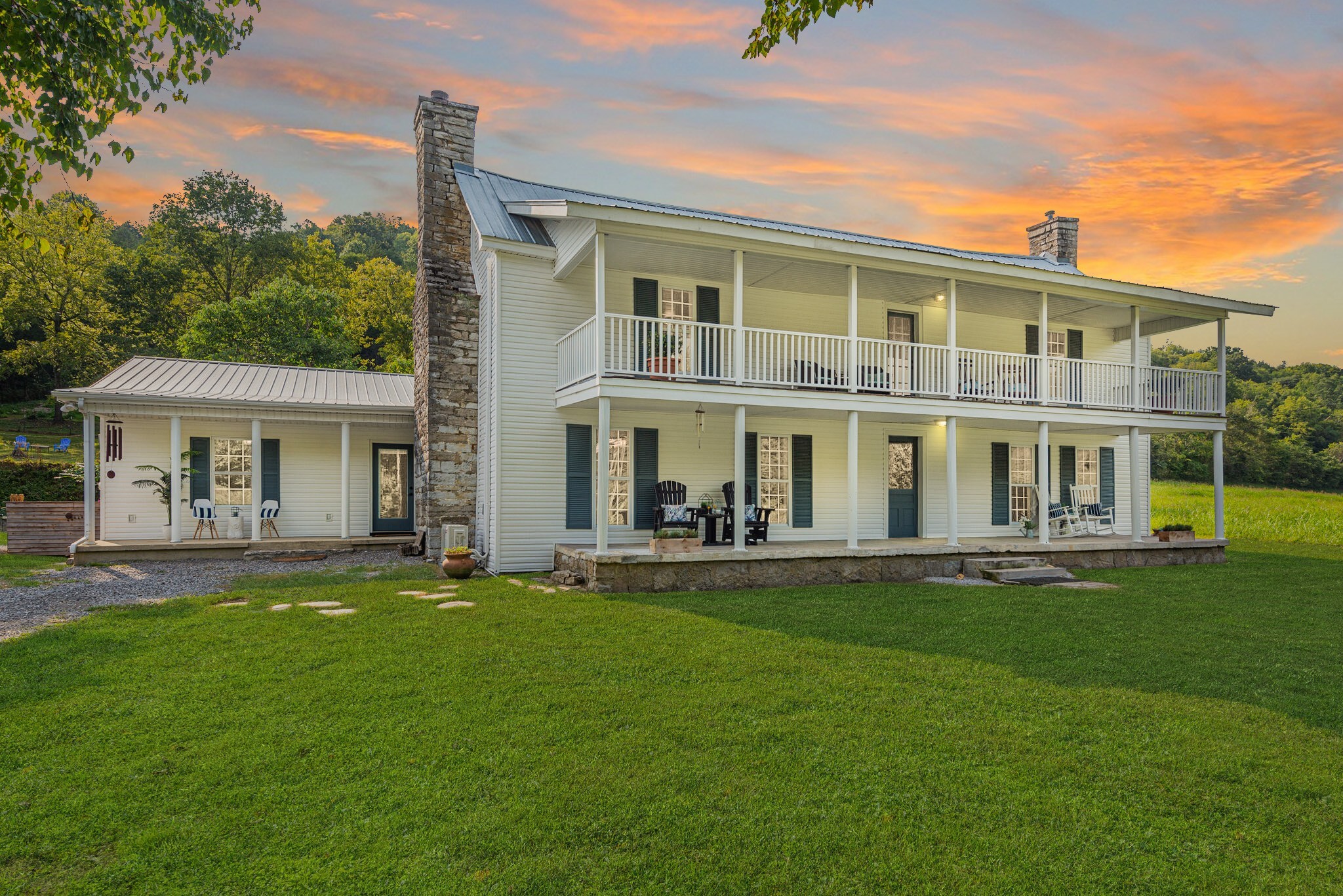 Welcome to the home of your dreams on 30-acres along Hurricane Creek.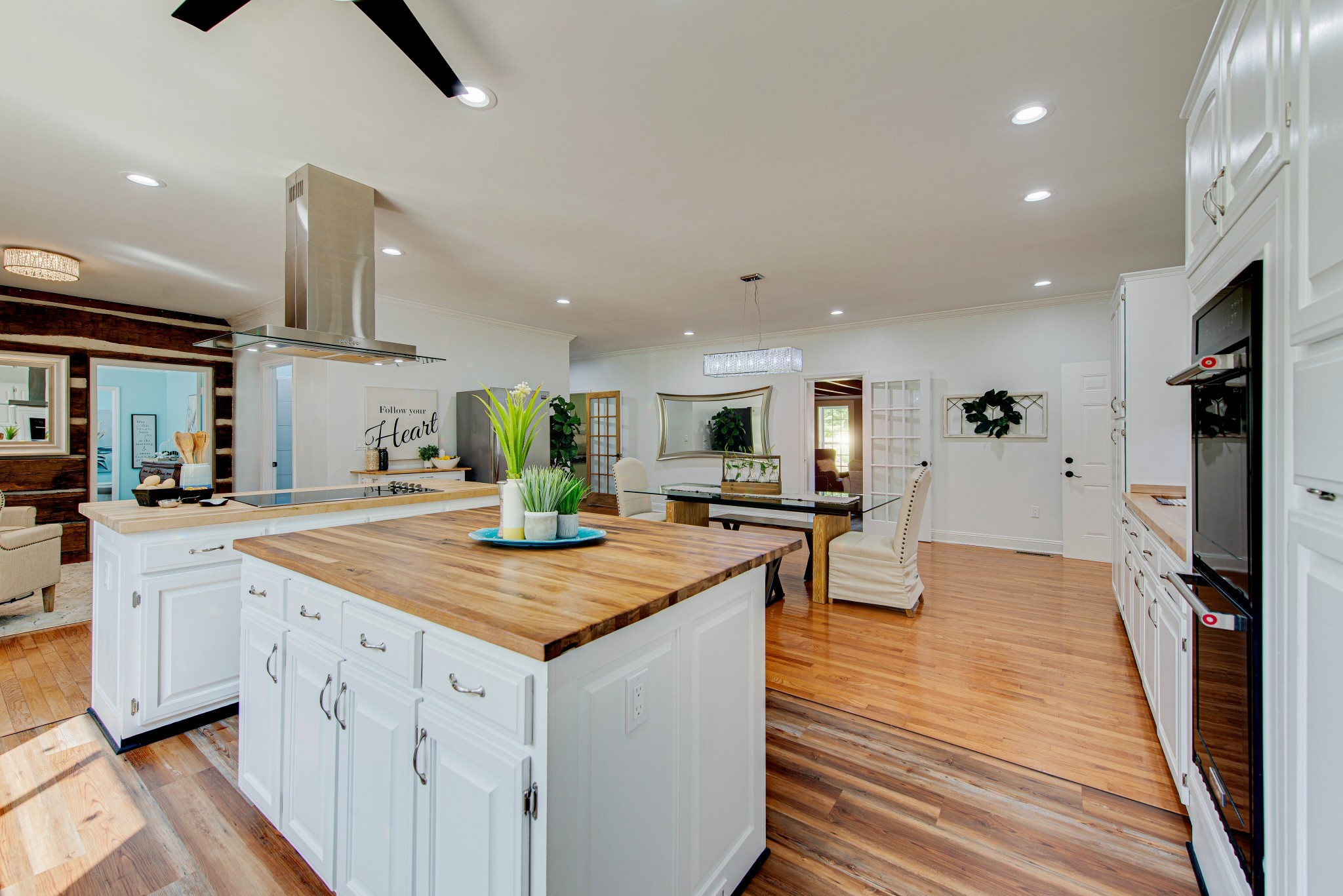 This major renovation included our "happy place" kitchen. Custom oak cabinets feature "Lazy-Susan" style storage and clever shelving.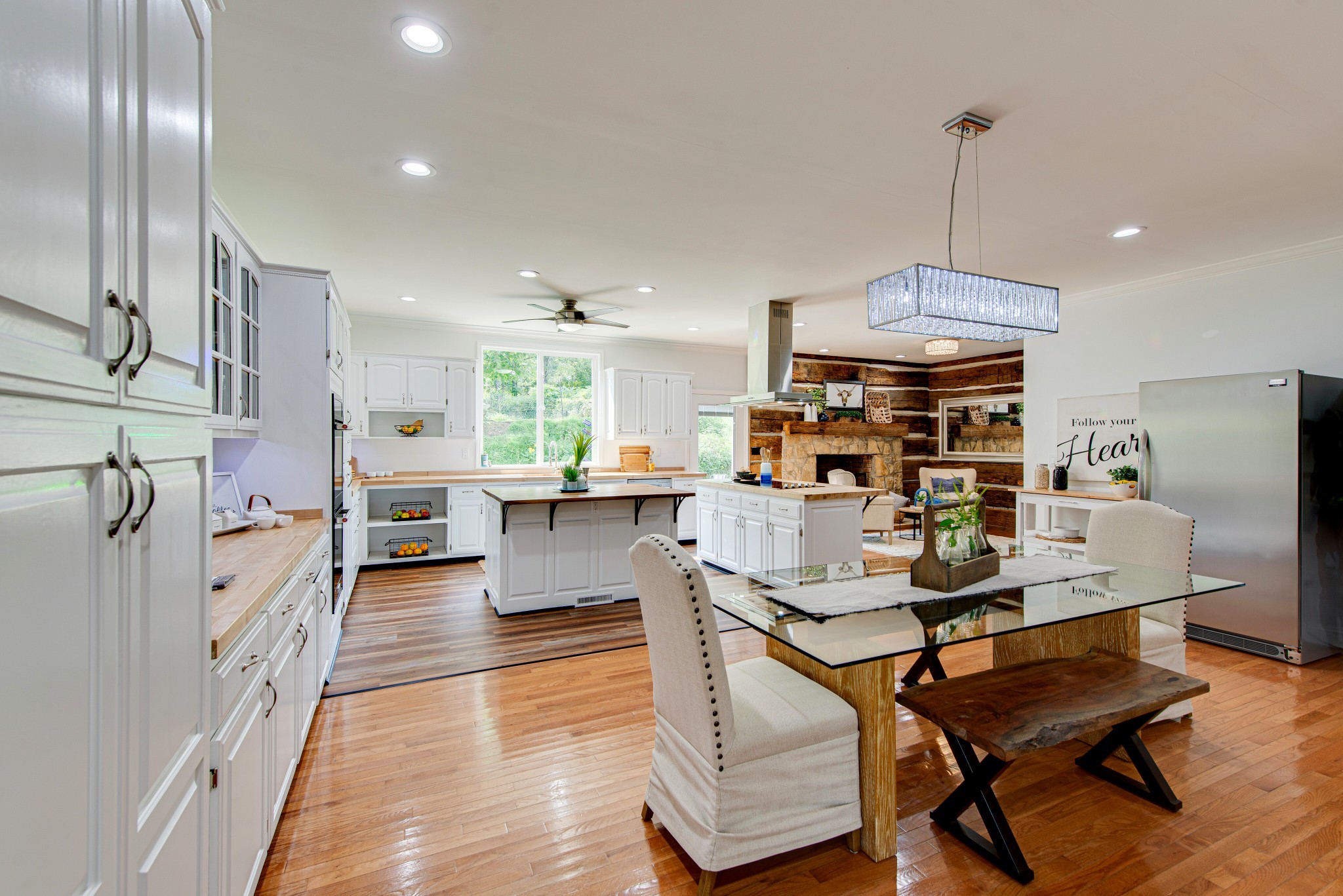 The pantry storage contains 2 pull-out sections that rotate for easy viewing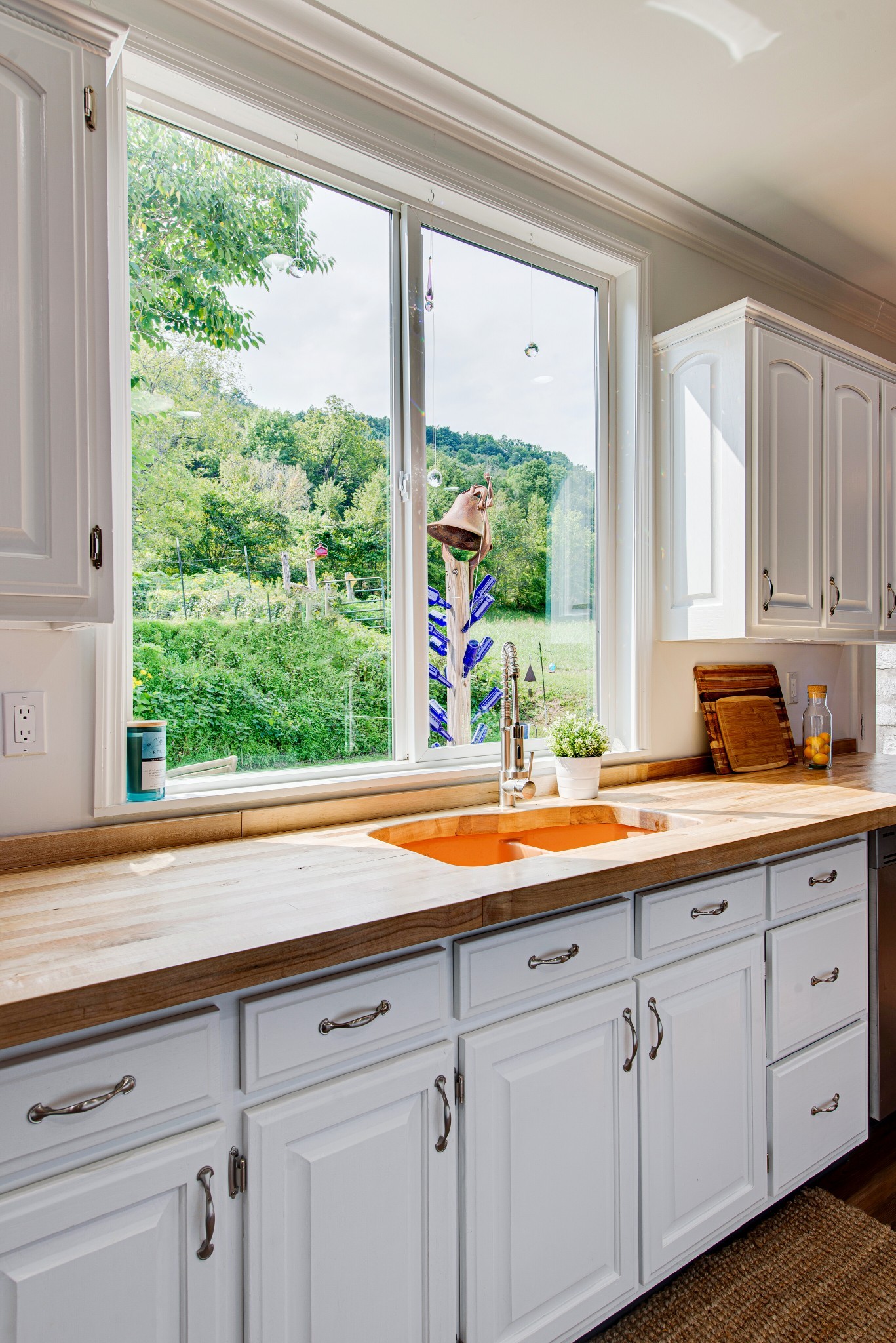 The main sink and prep area is framed by a picture window that is often frequented by hummingbirds and wildlife visiting the property.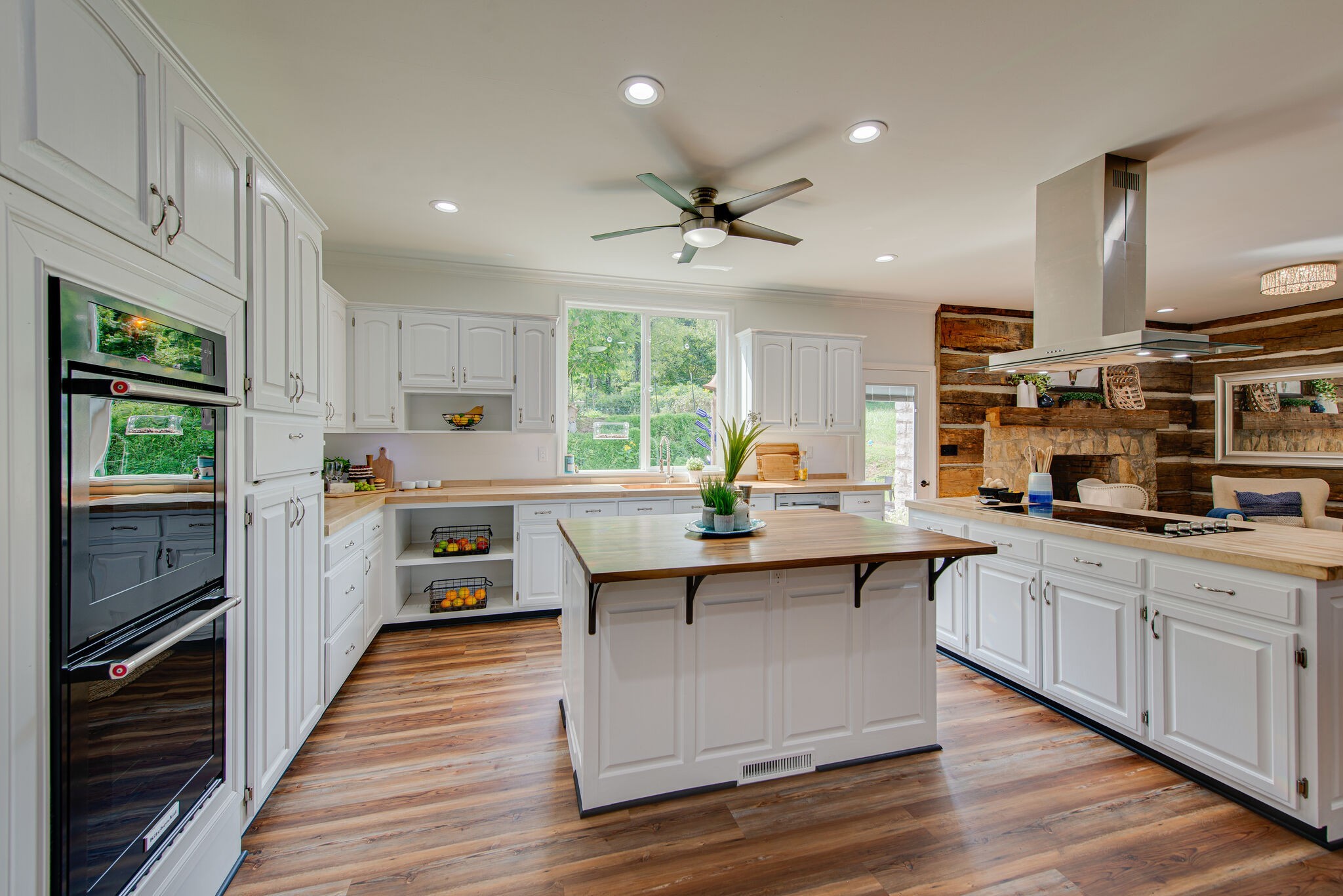 The massive kitchen island has seating for 4 and built in cabinets with paper towel holders and clever design features.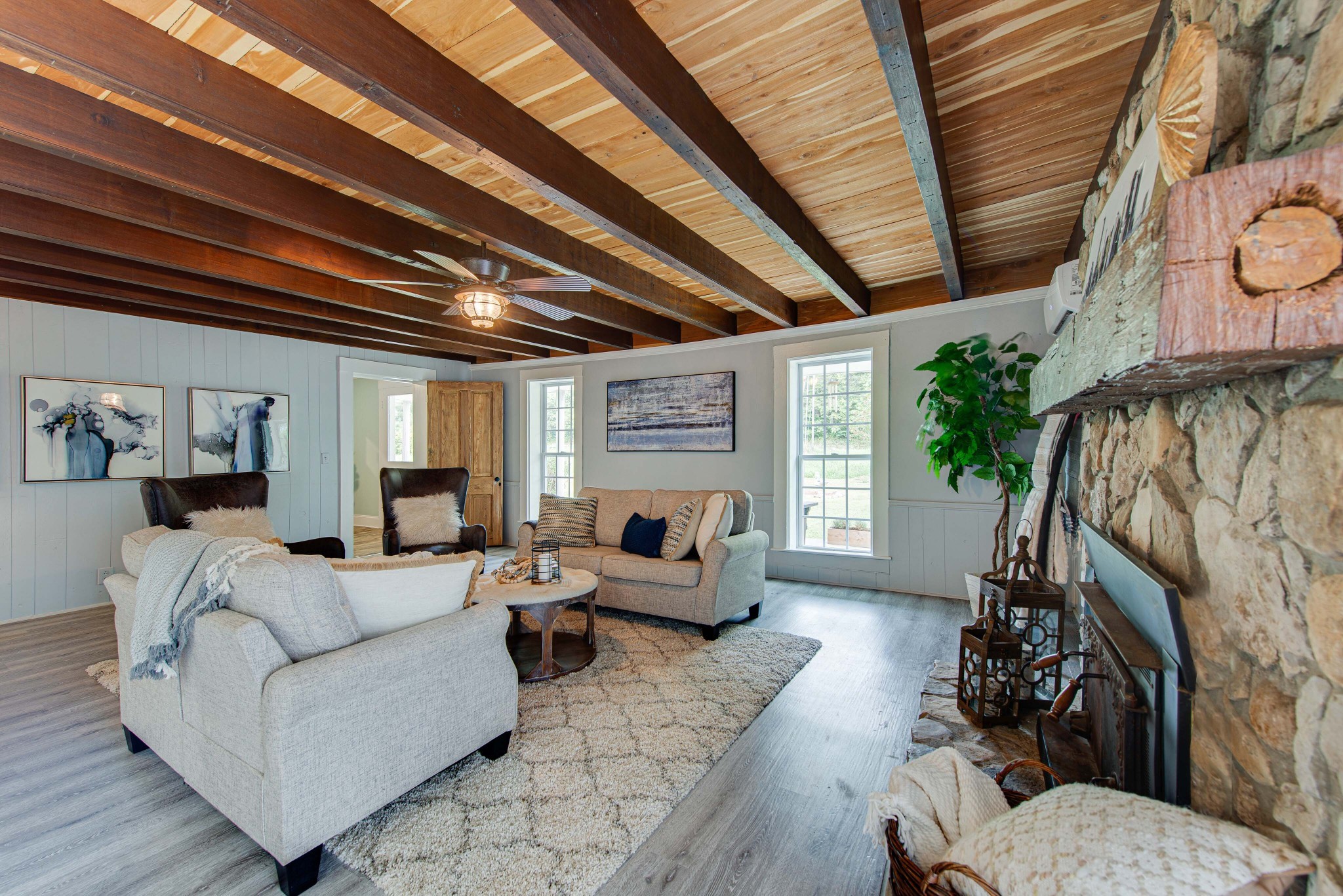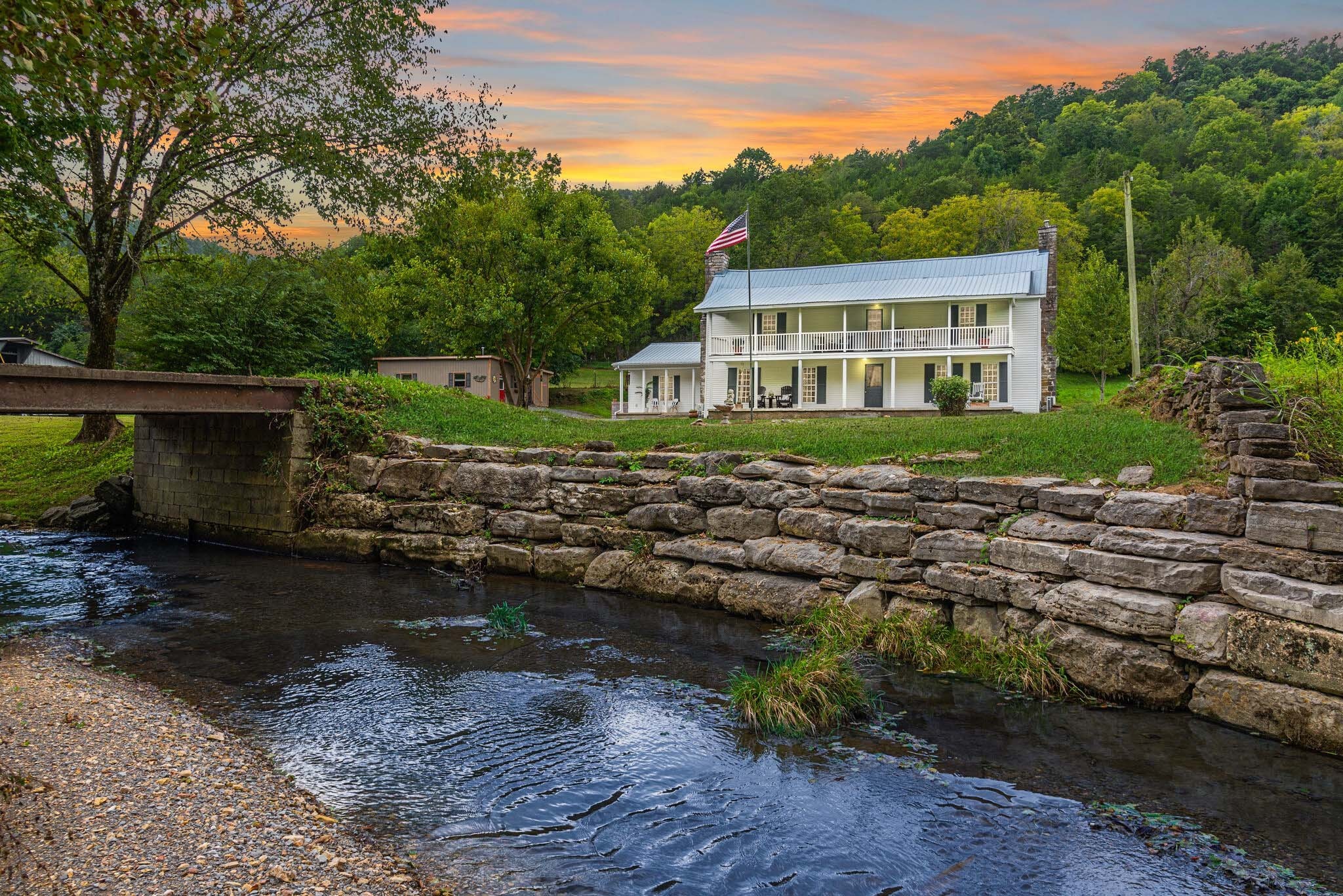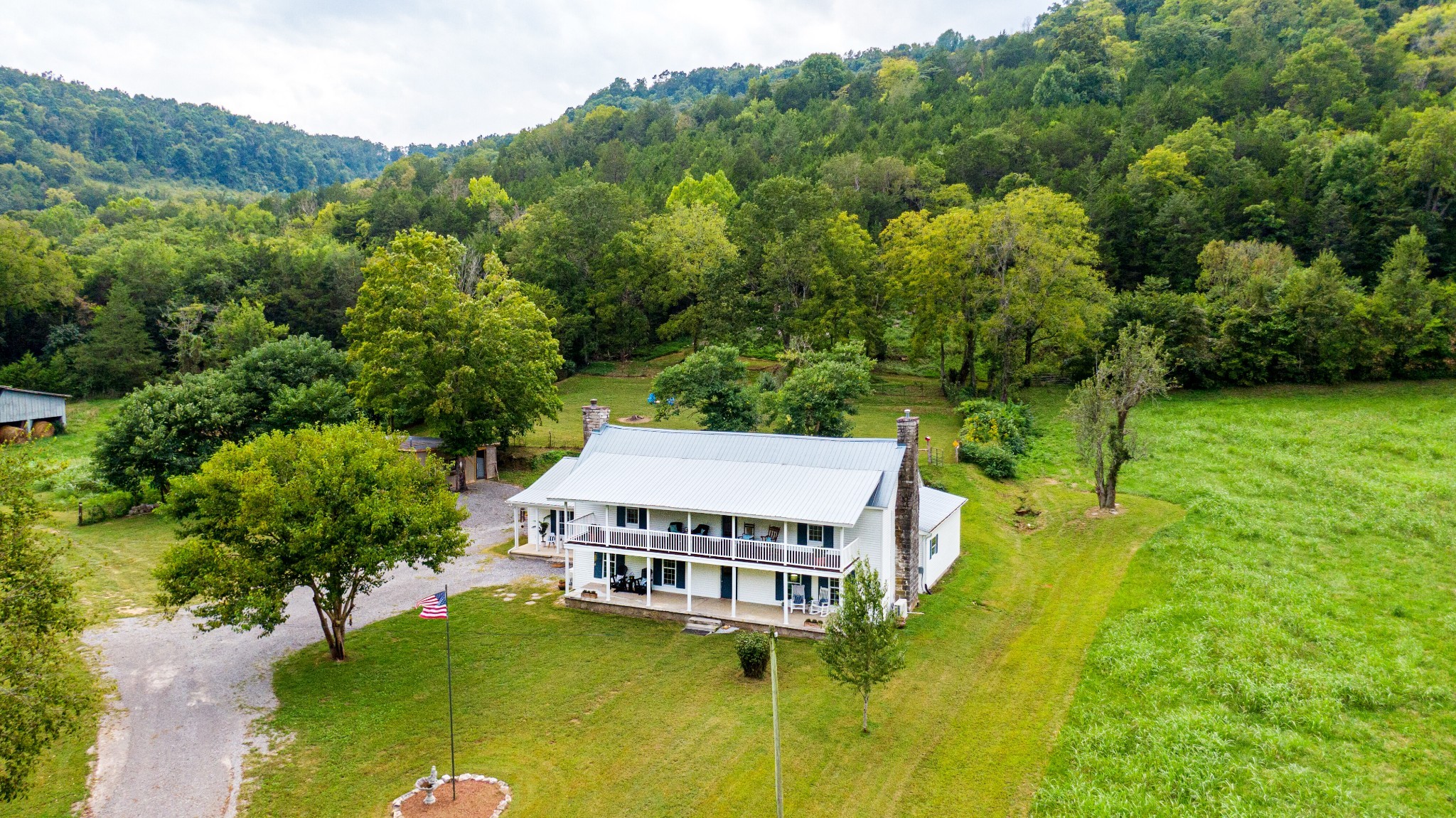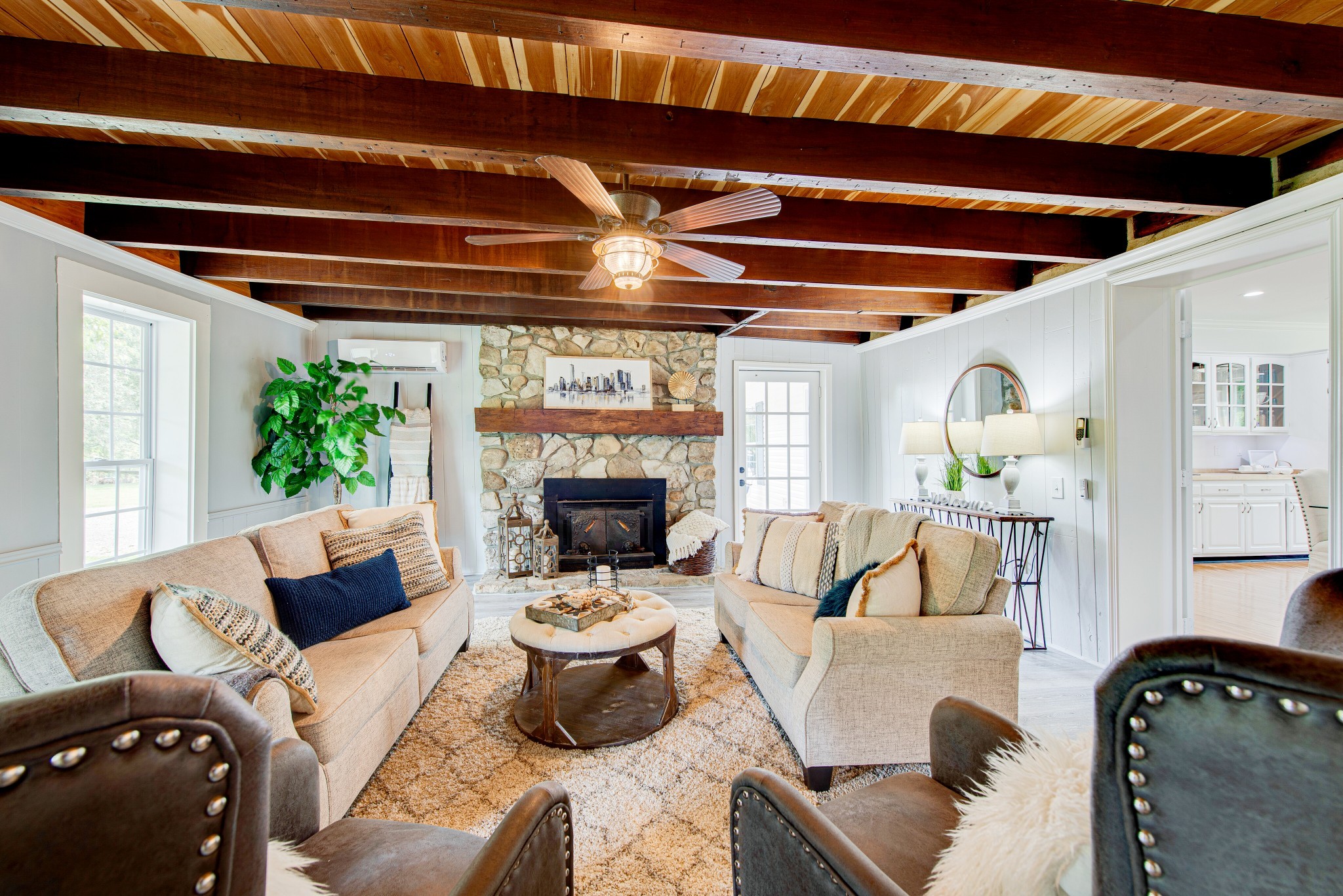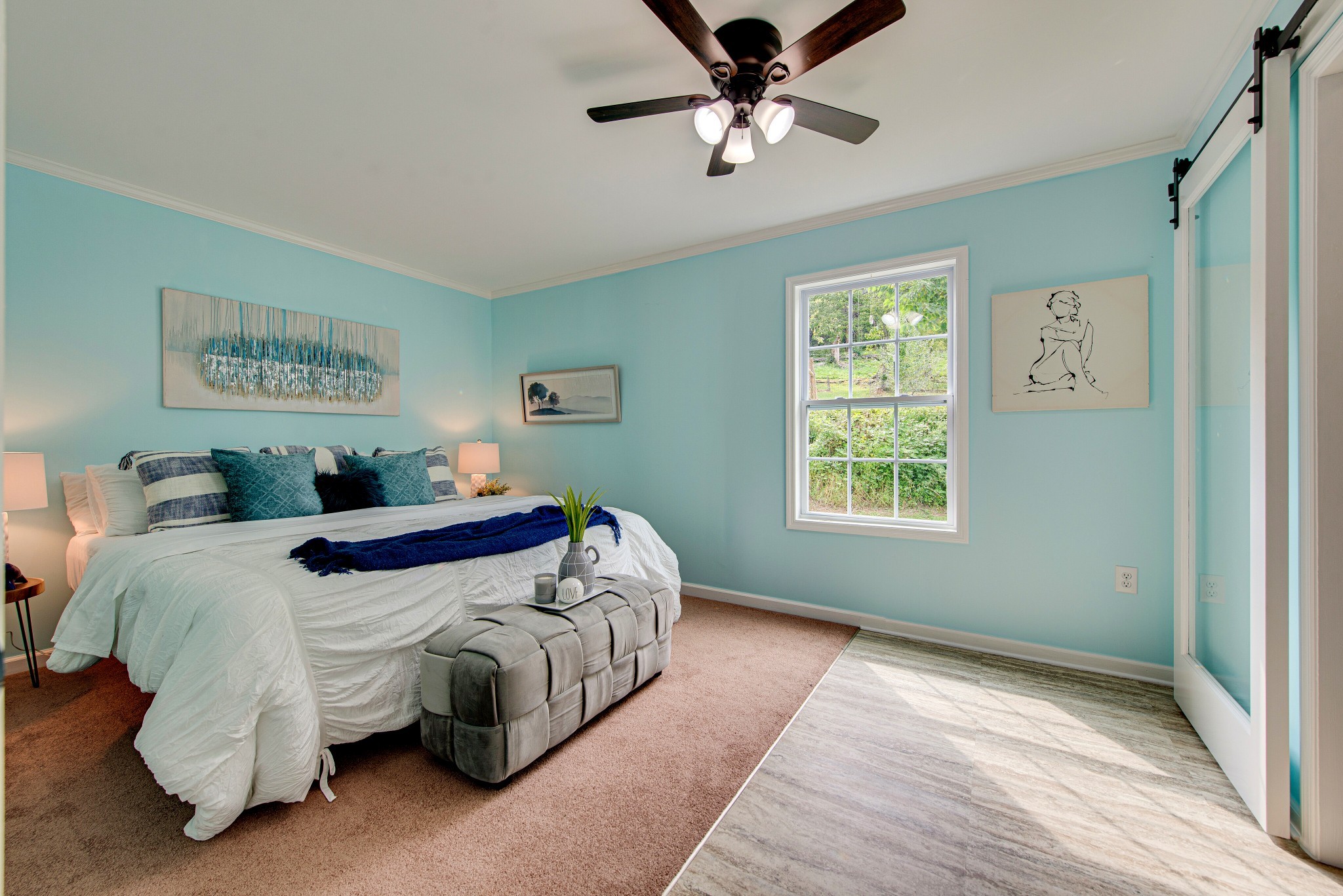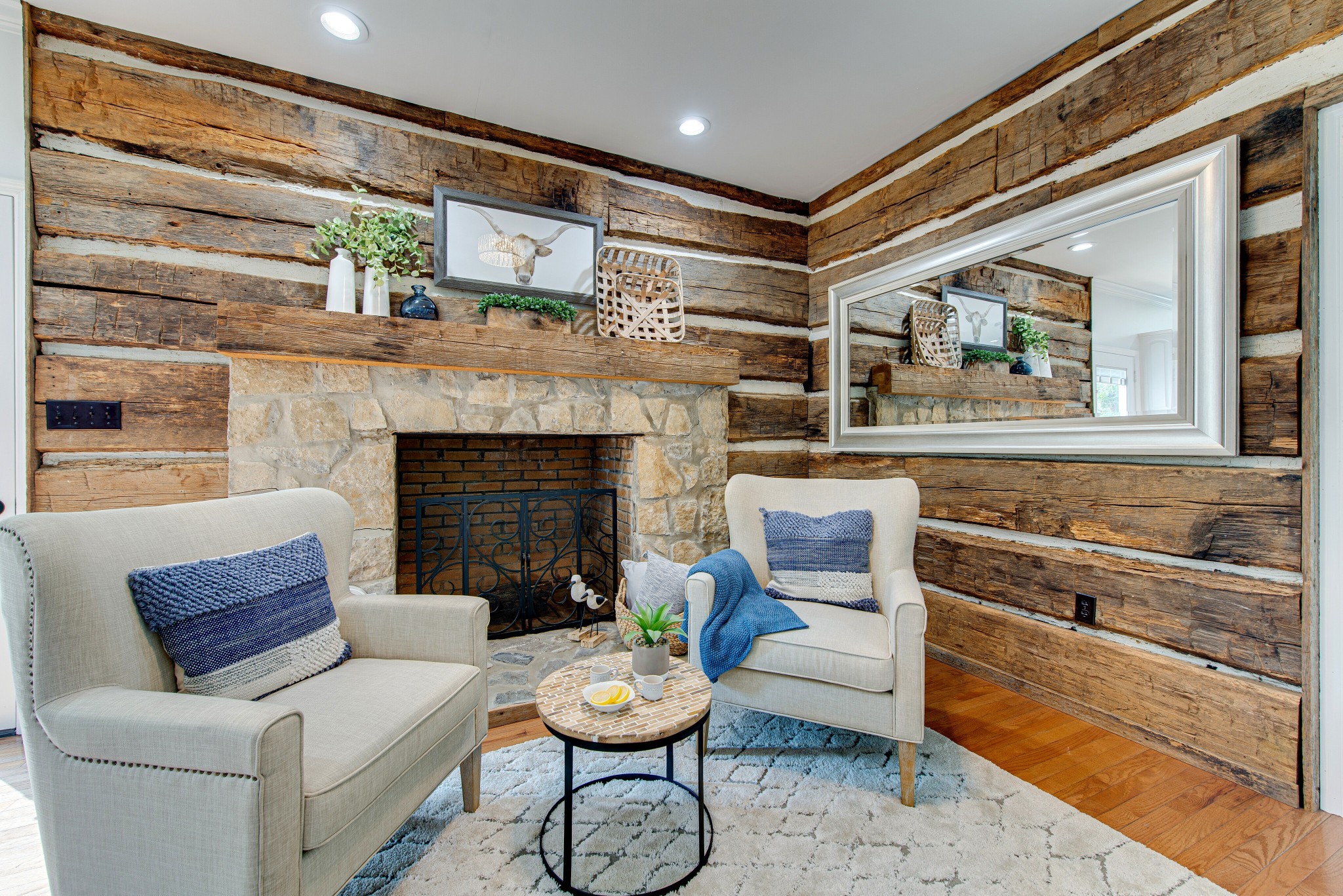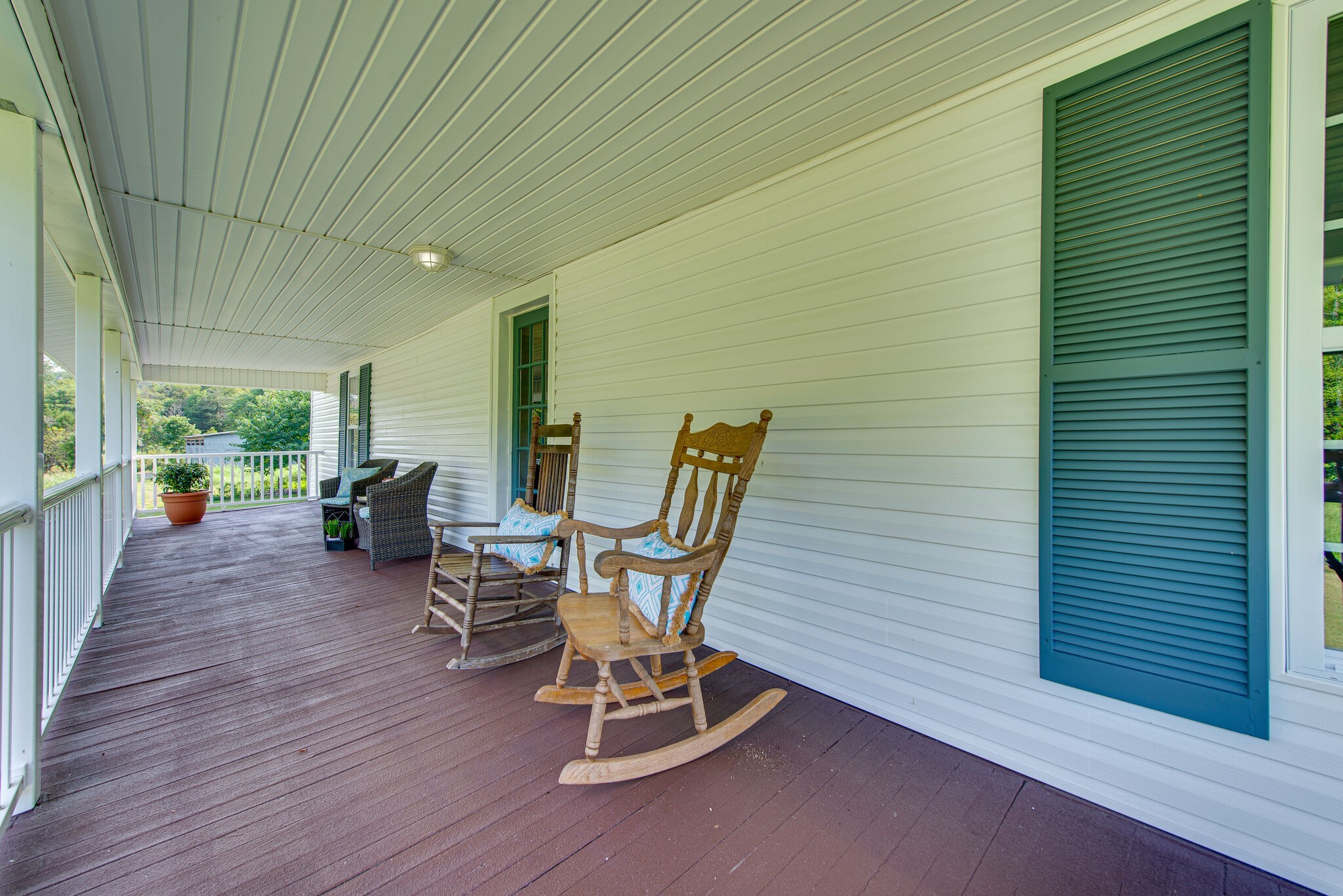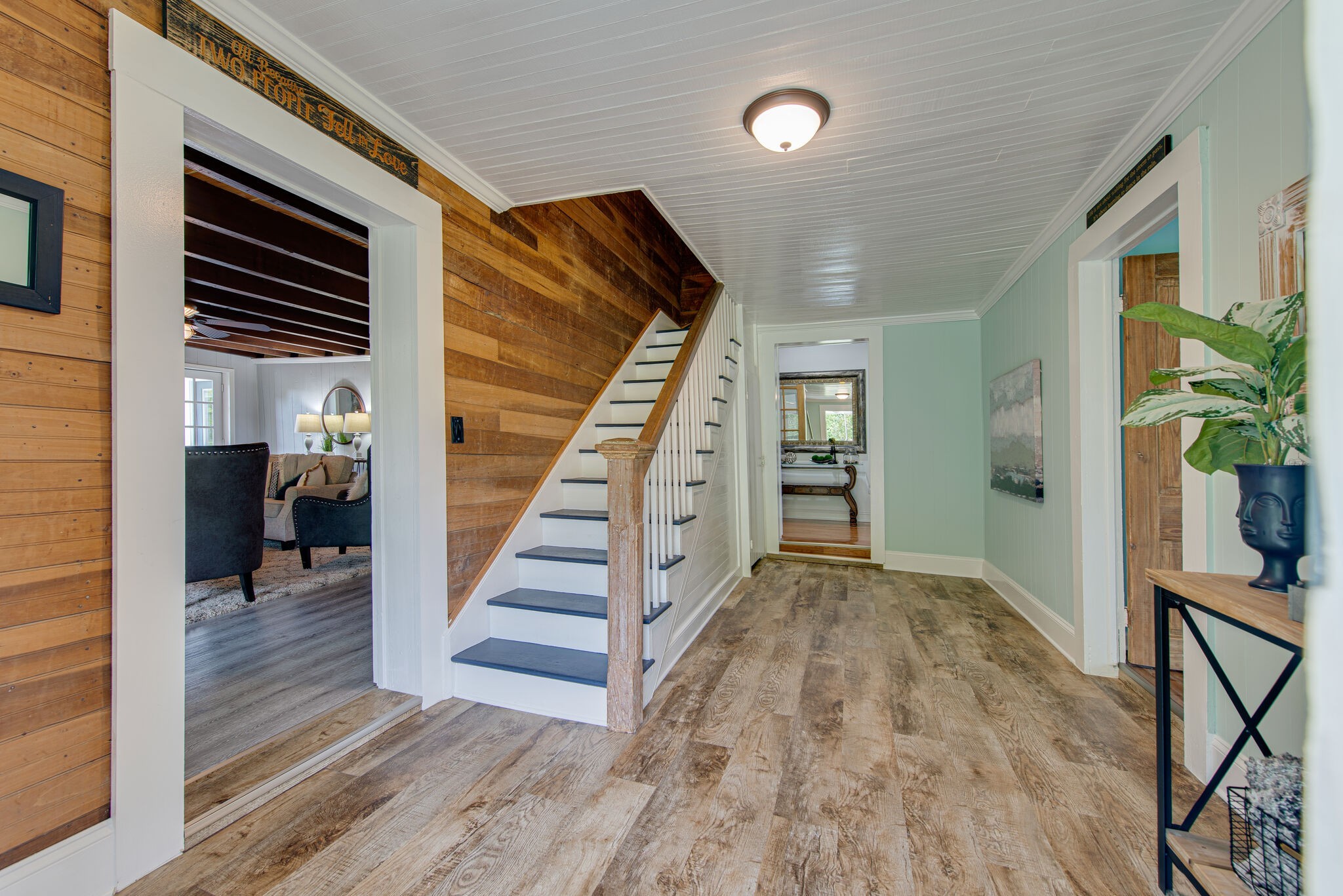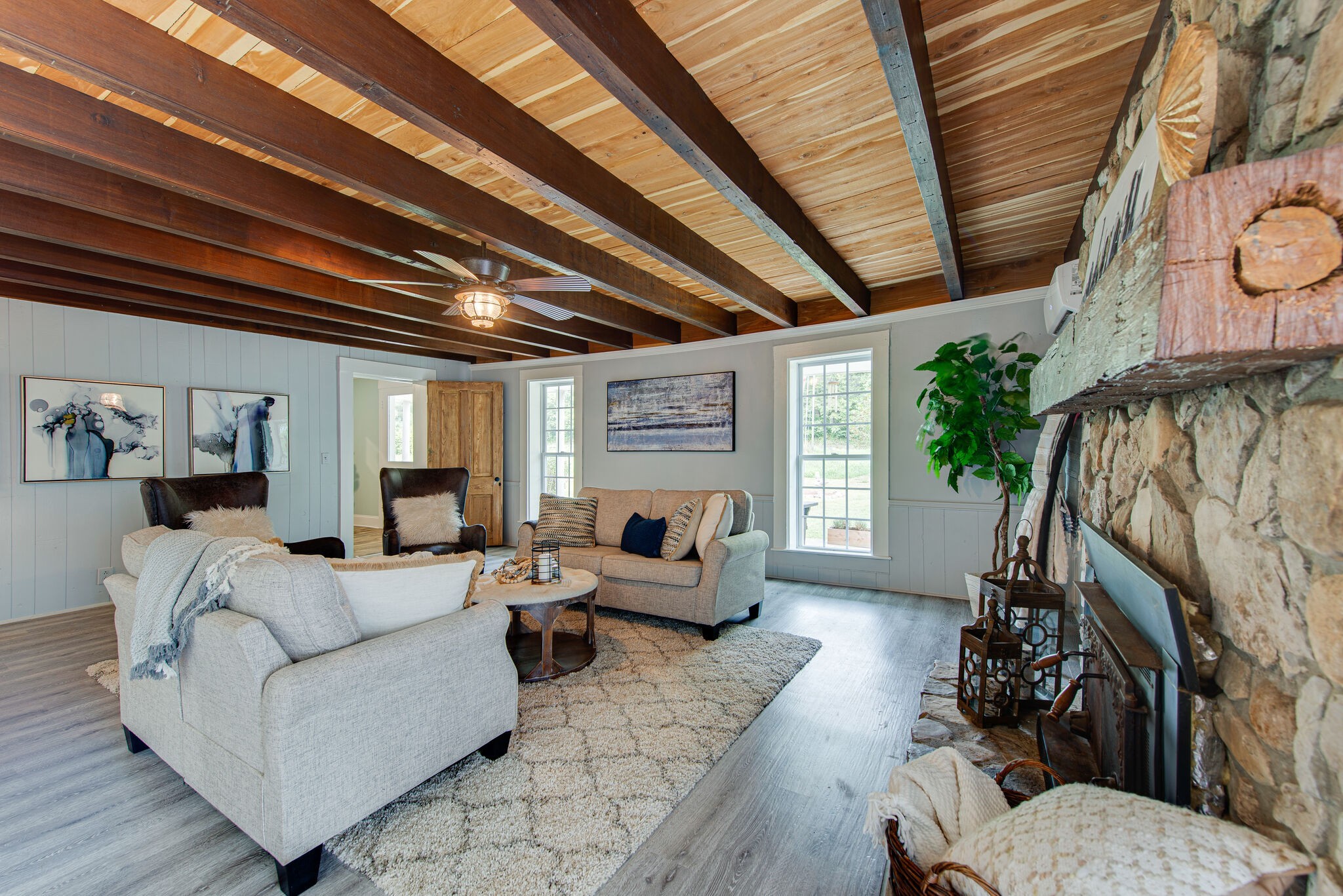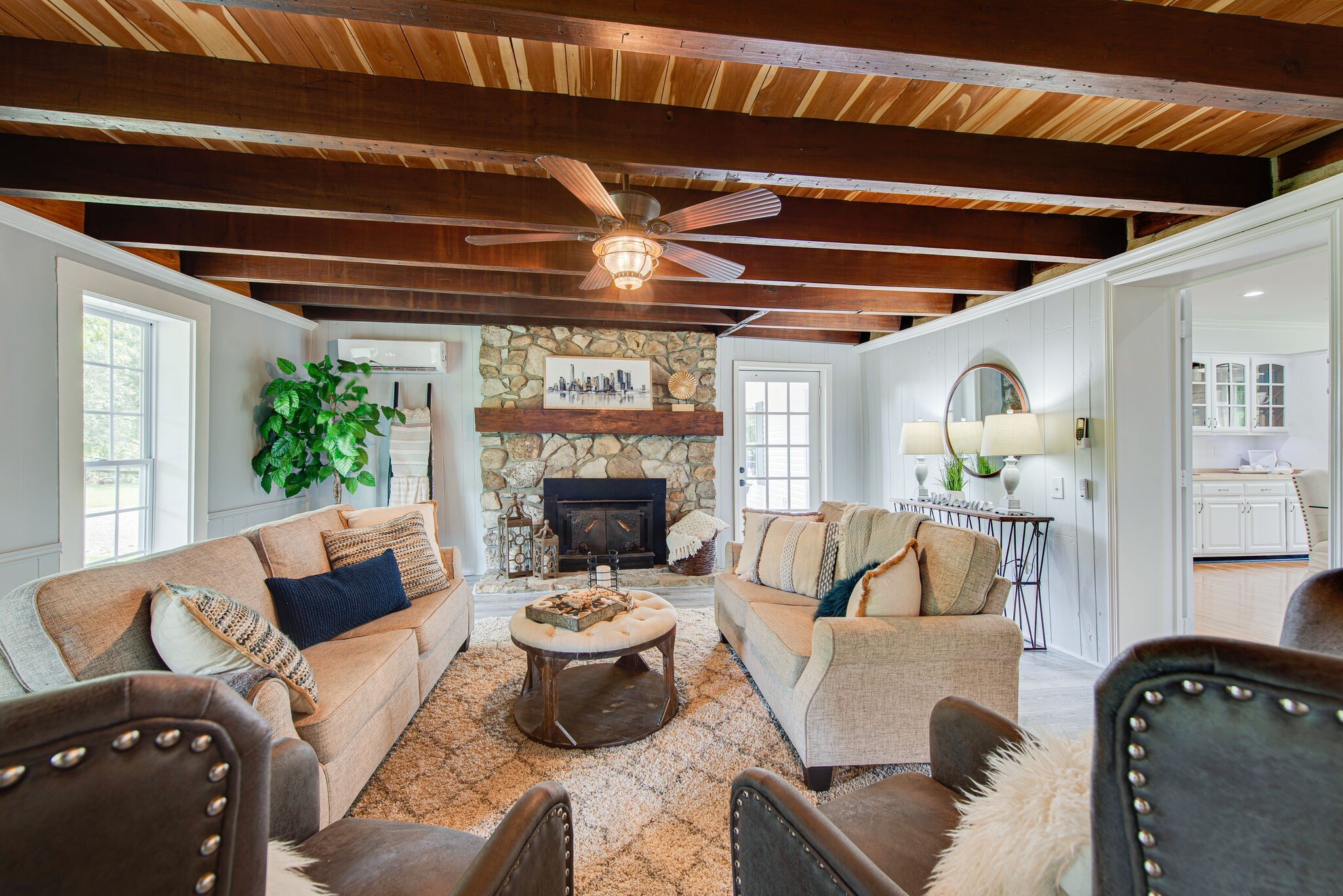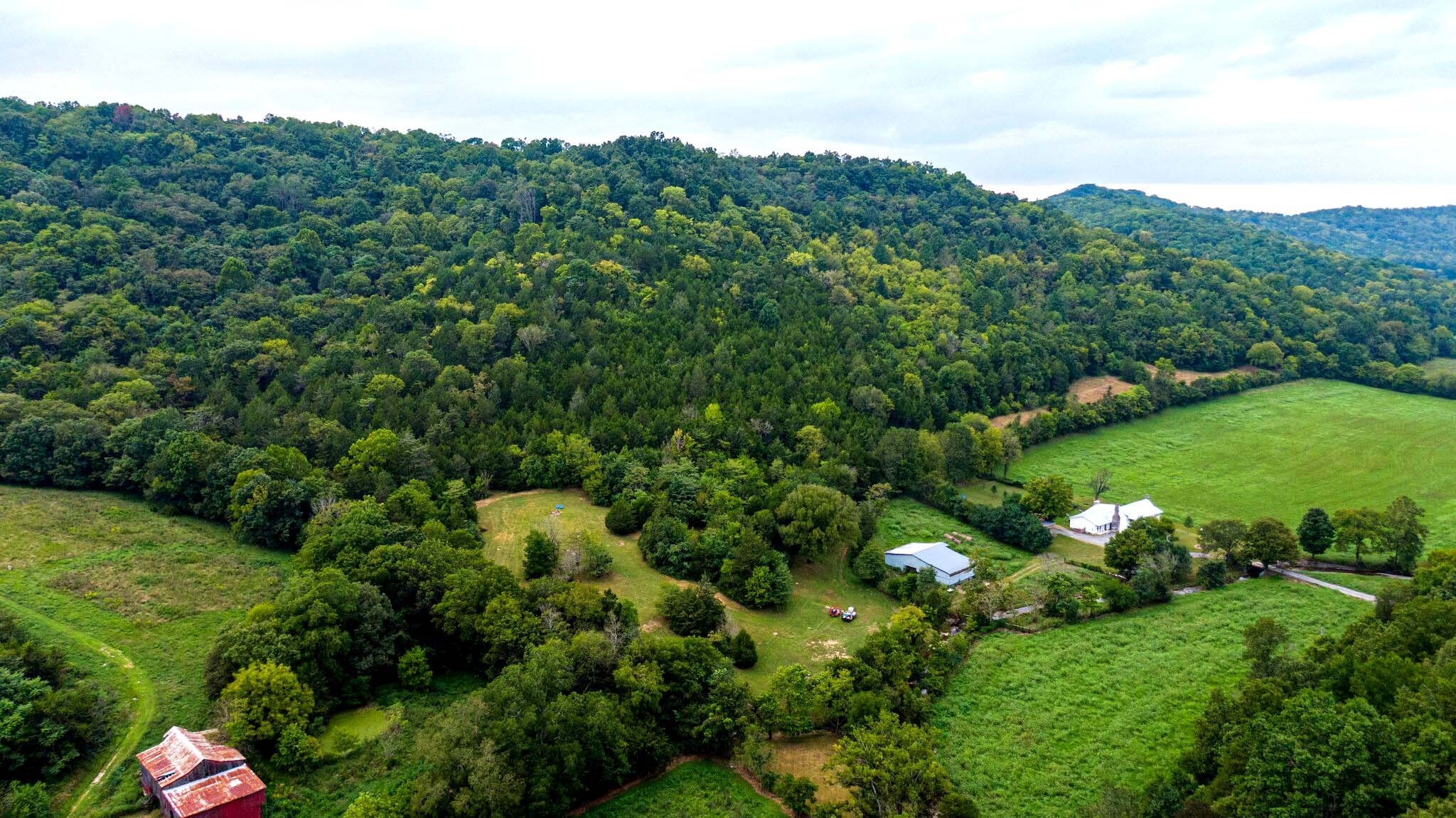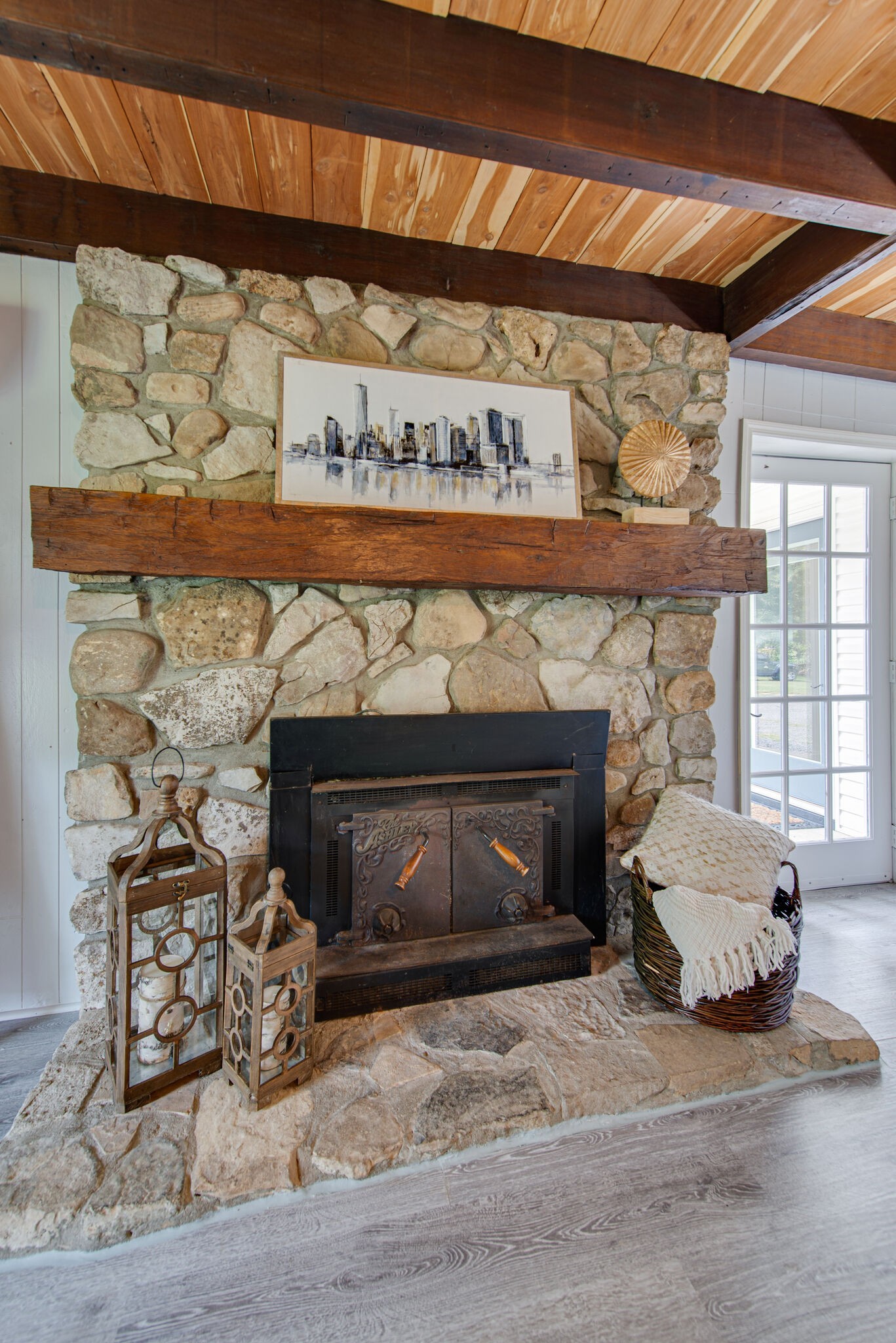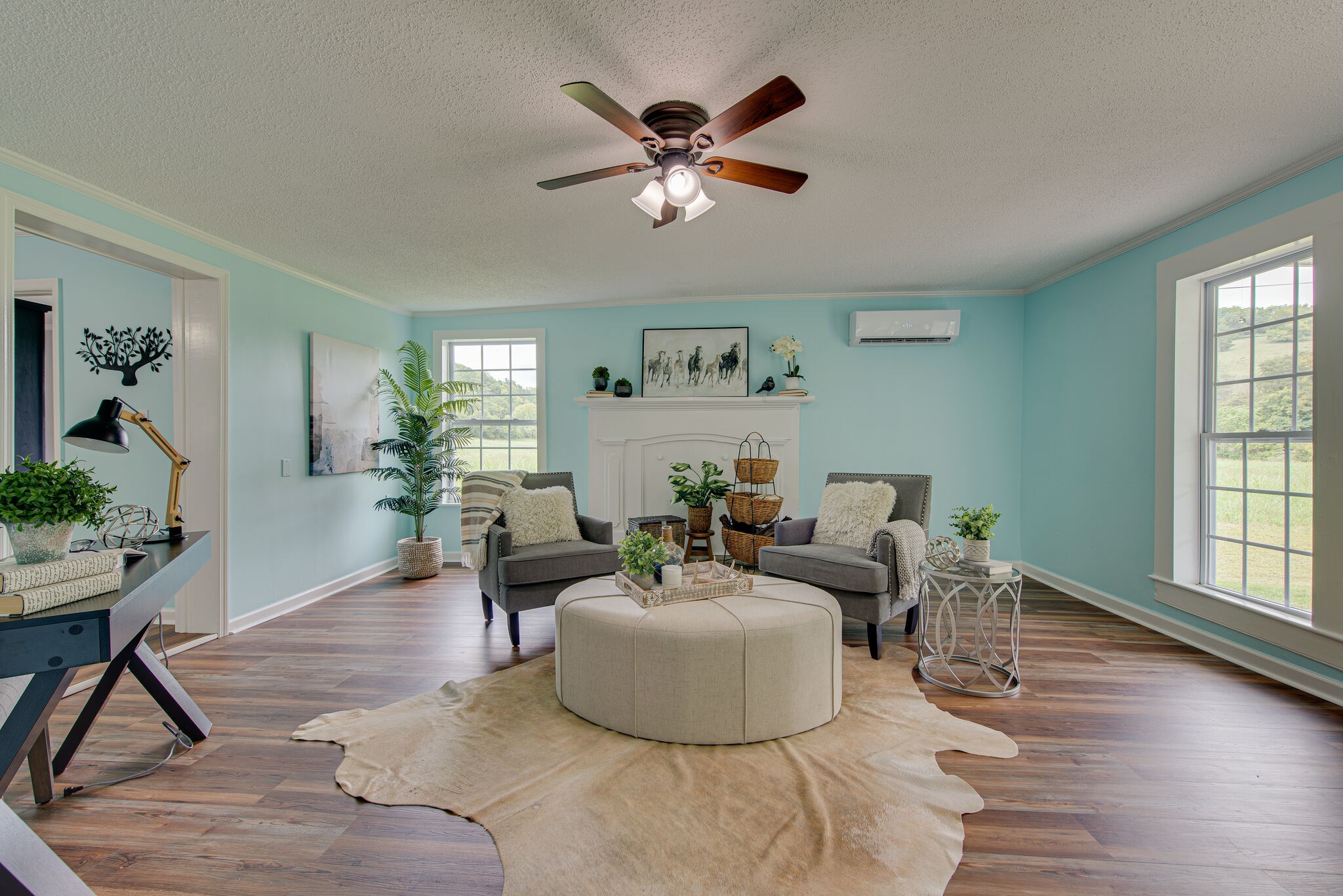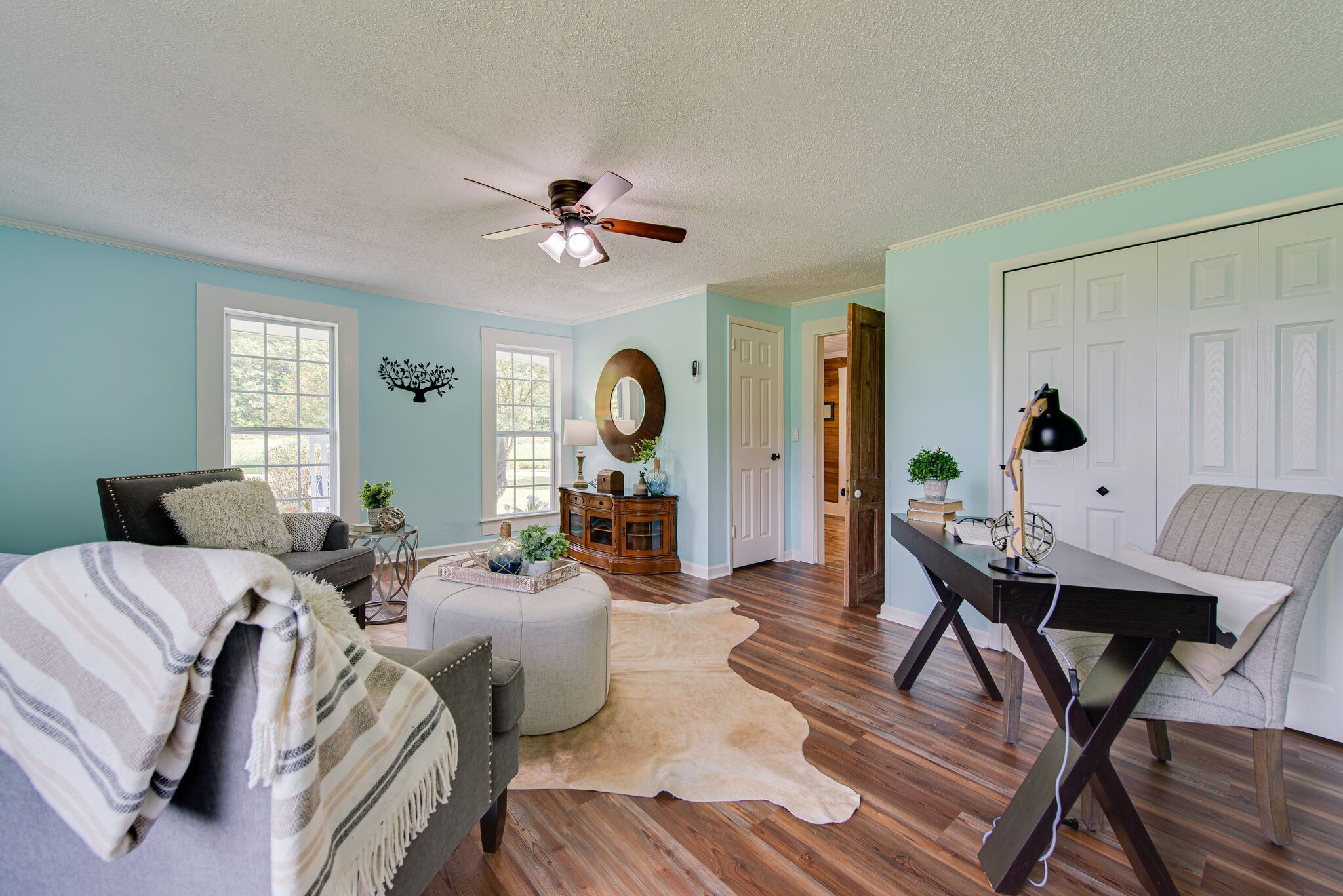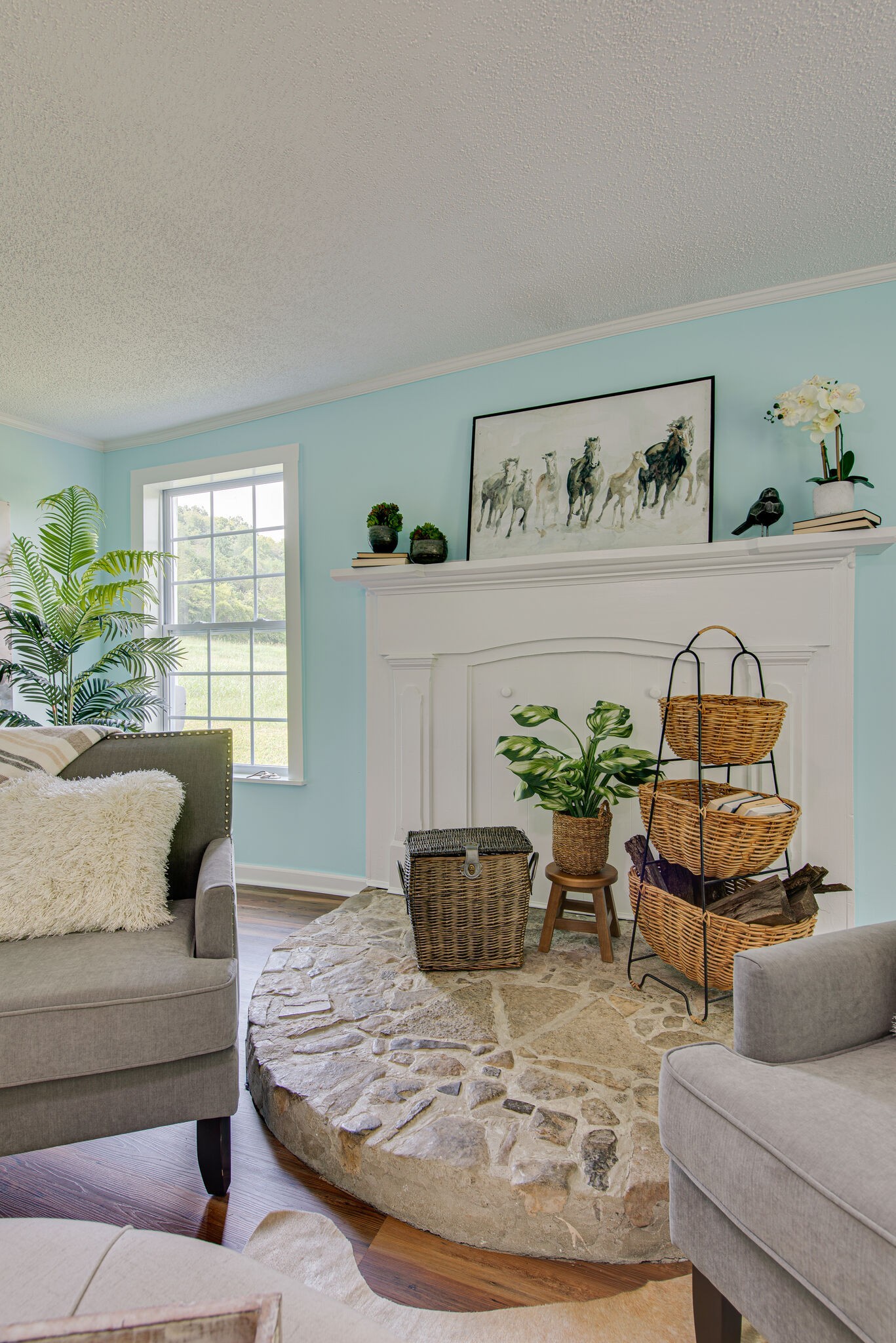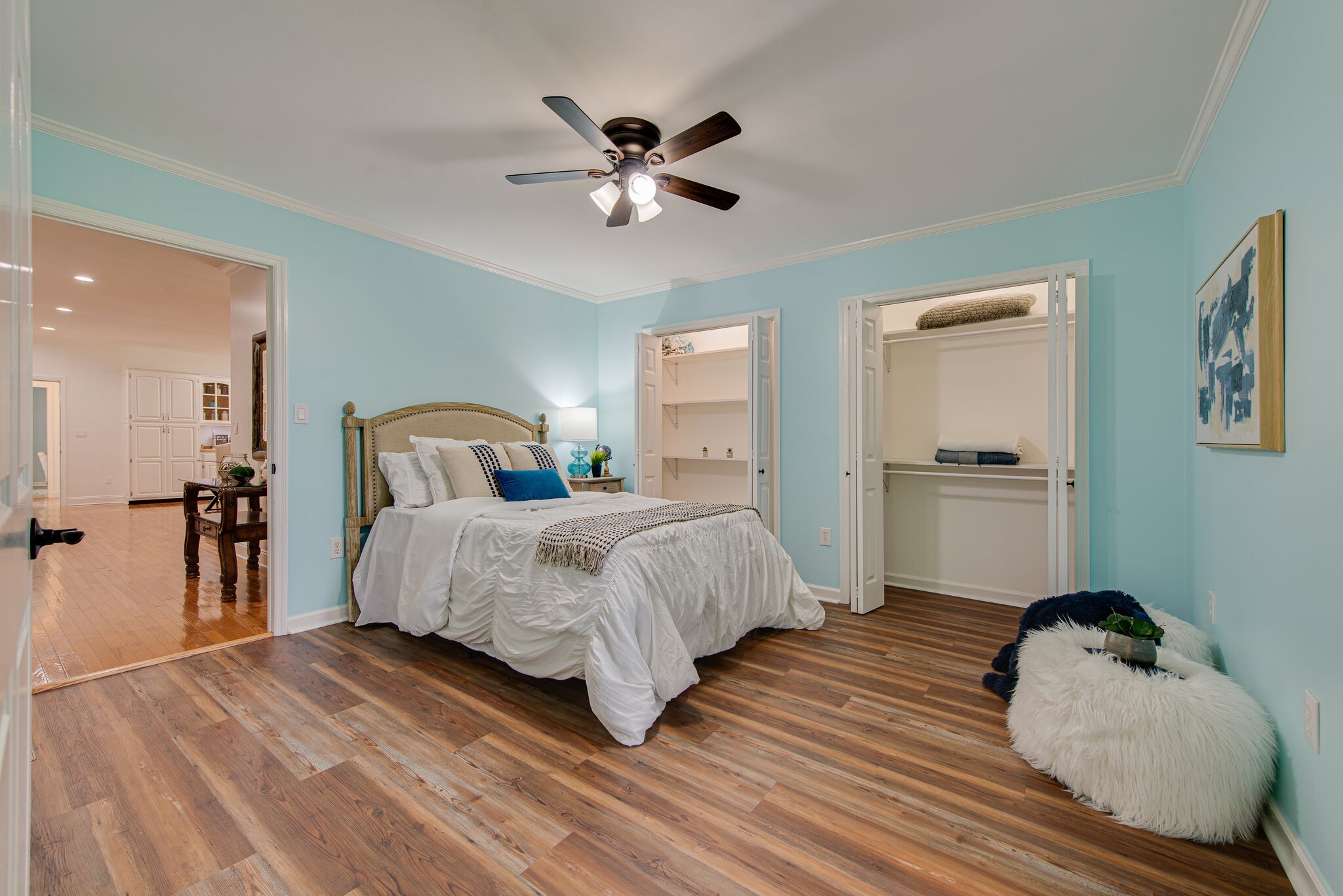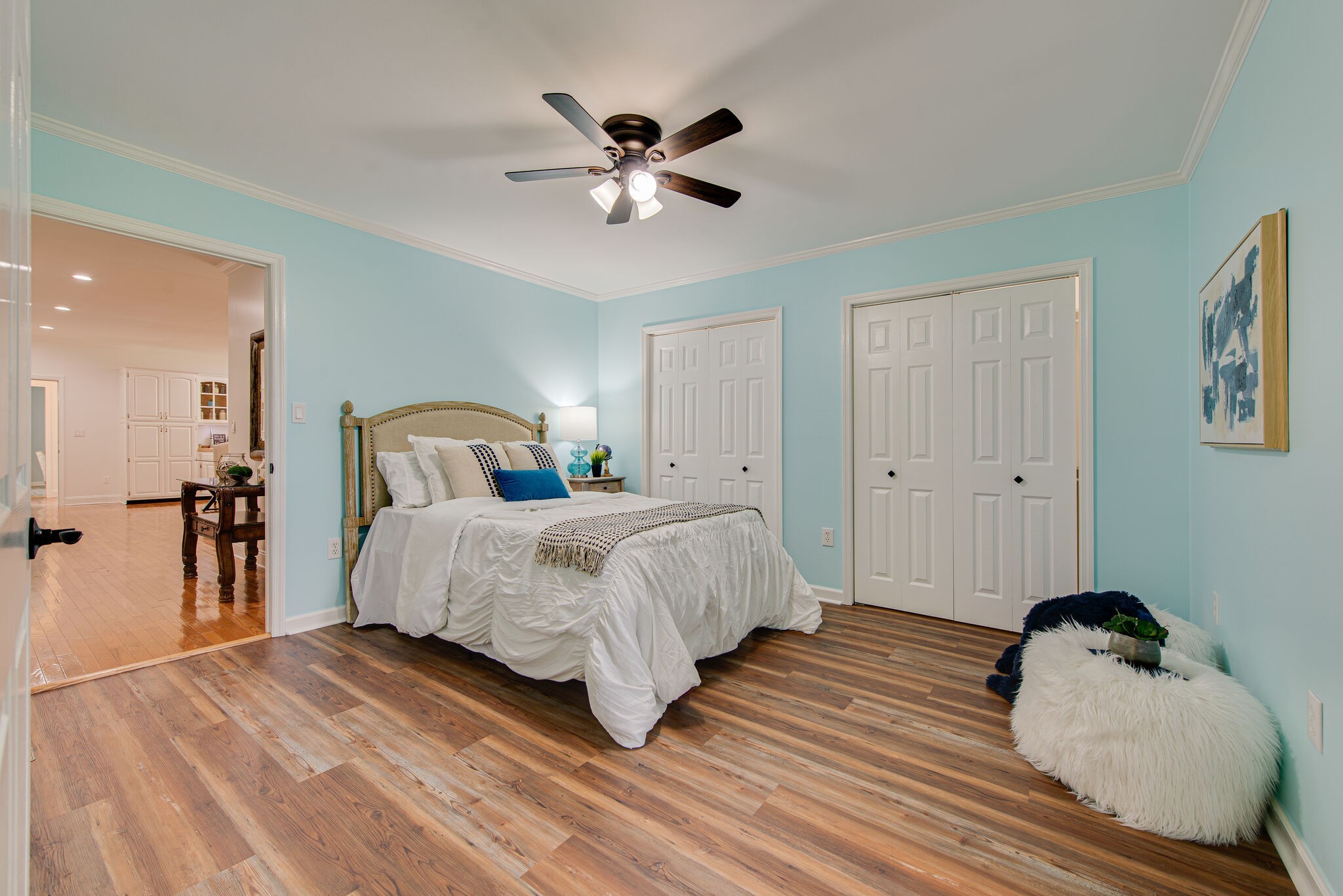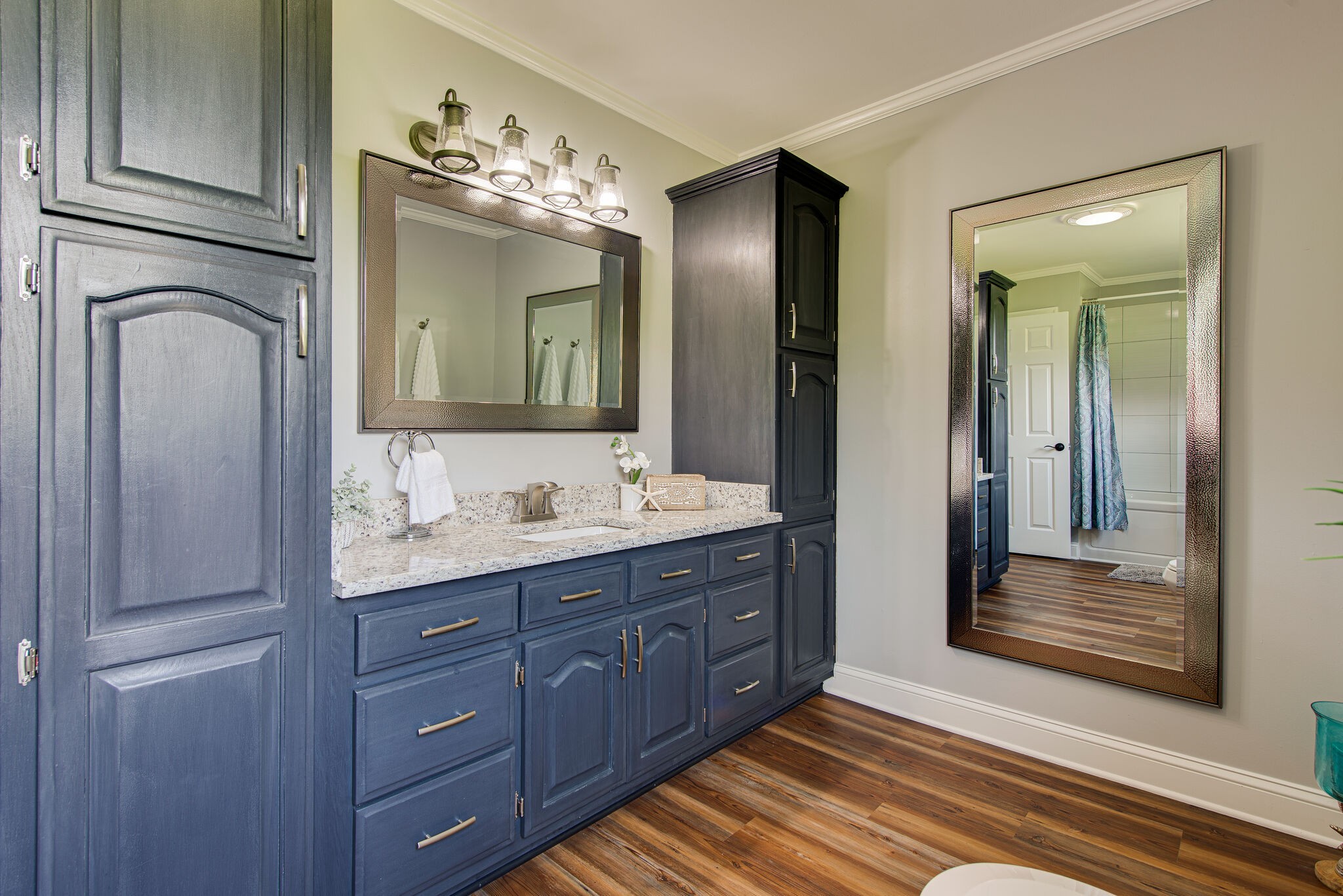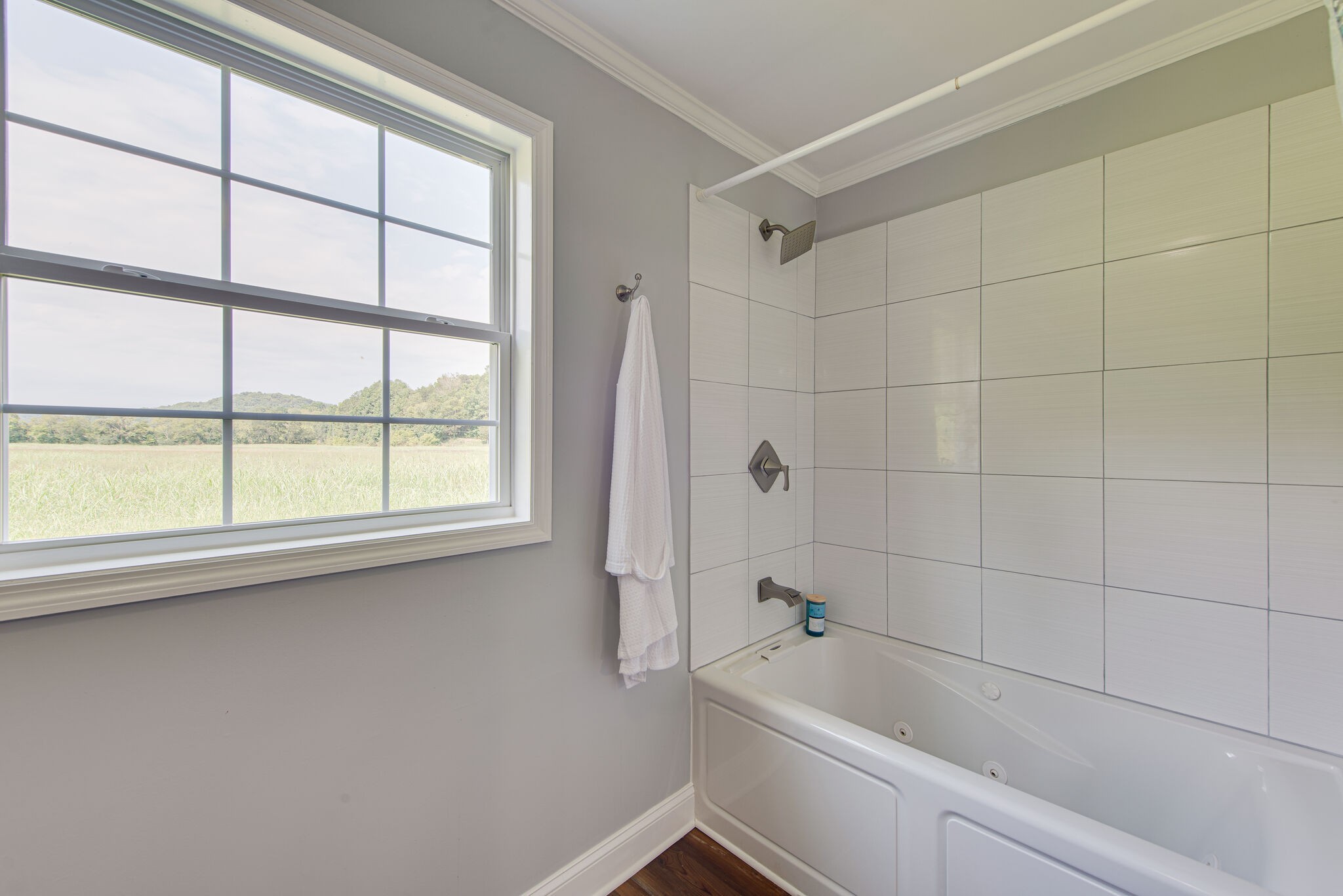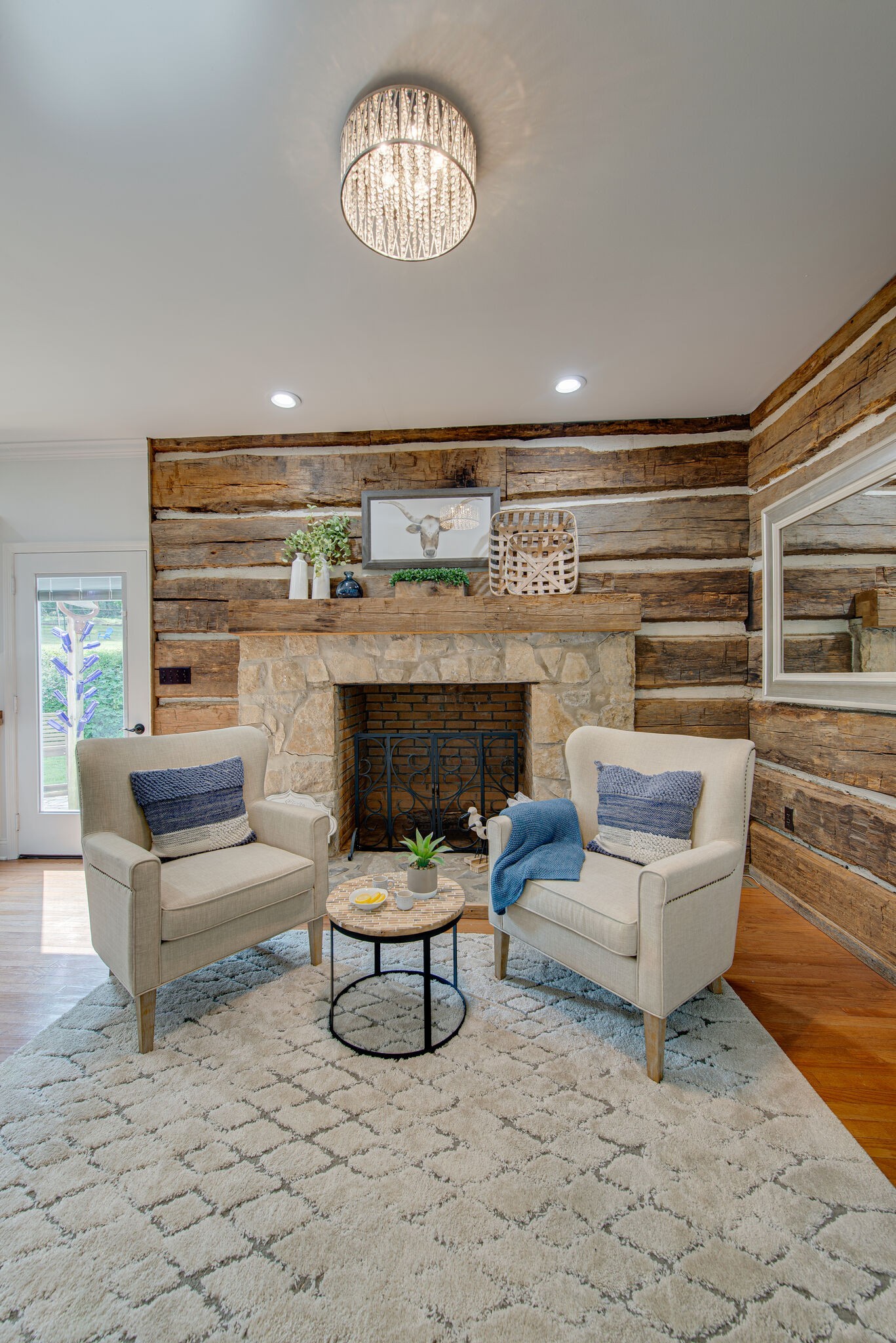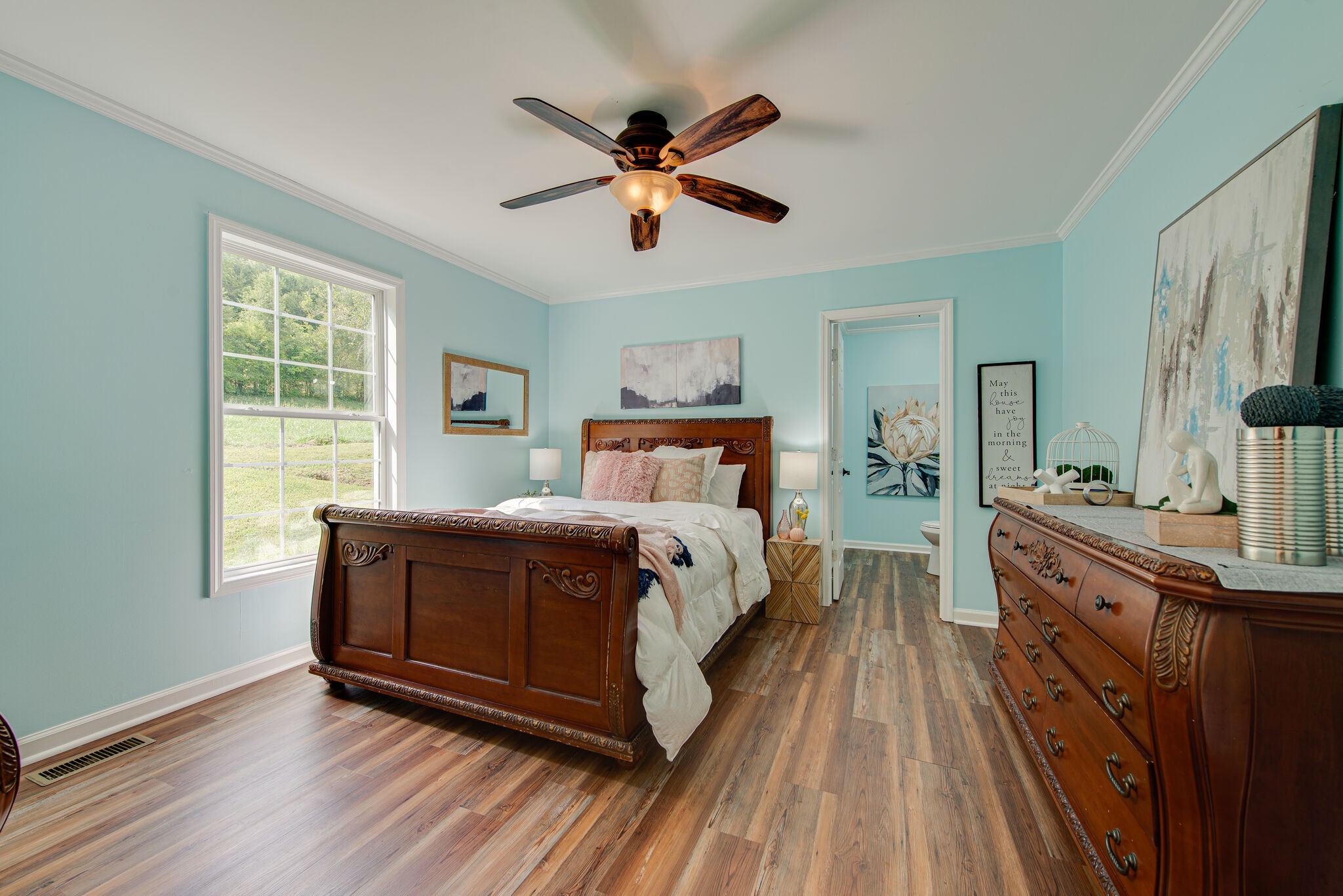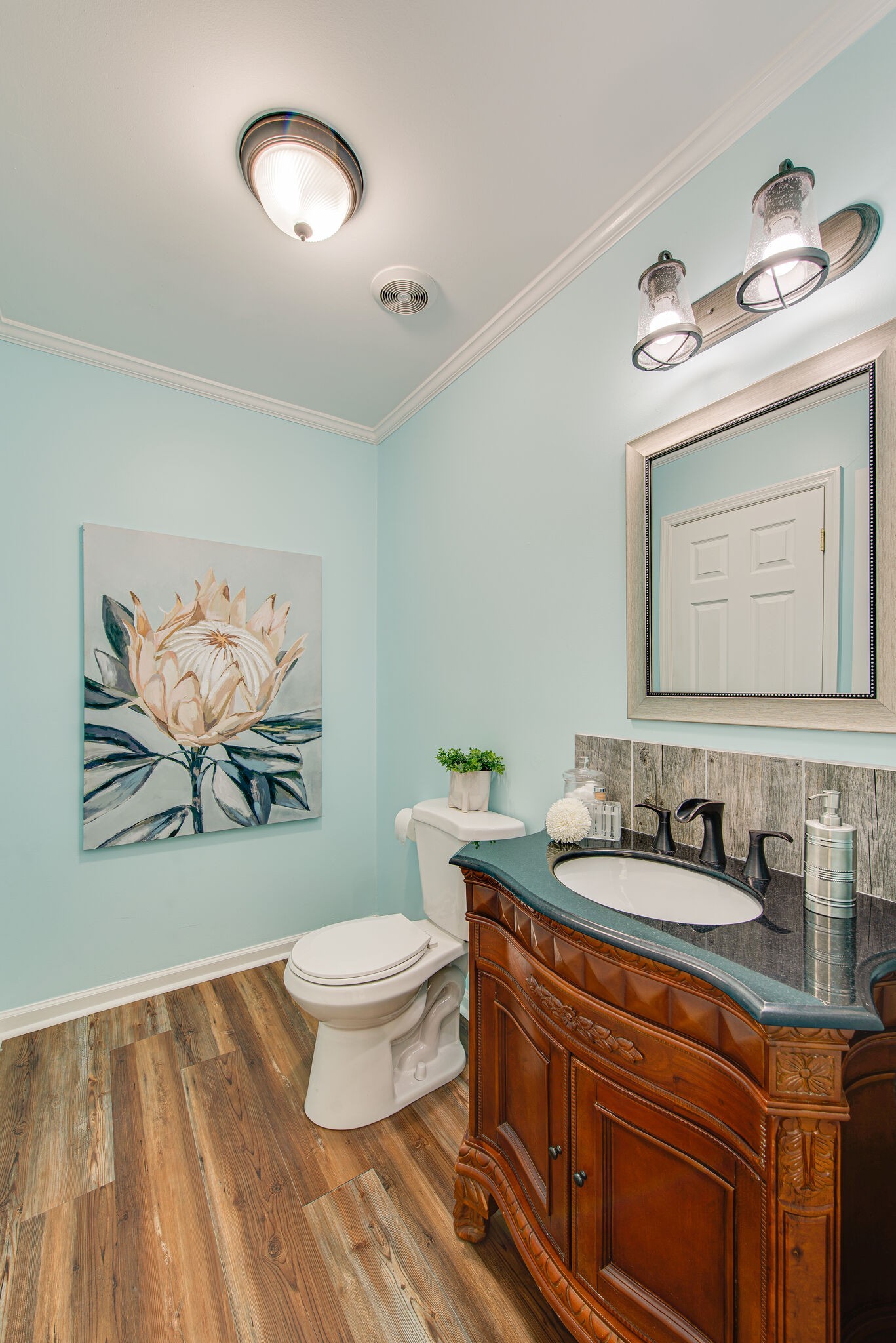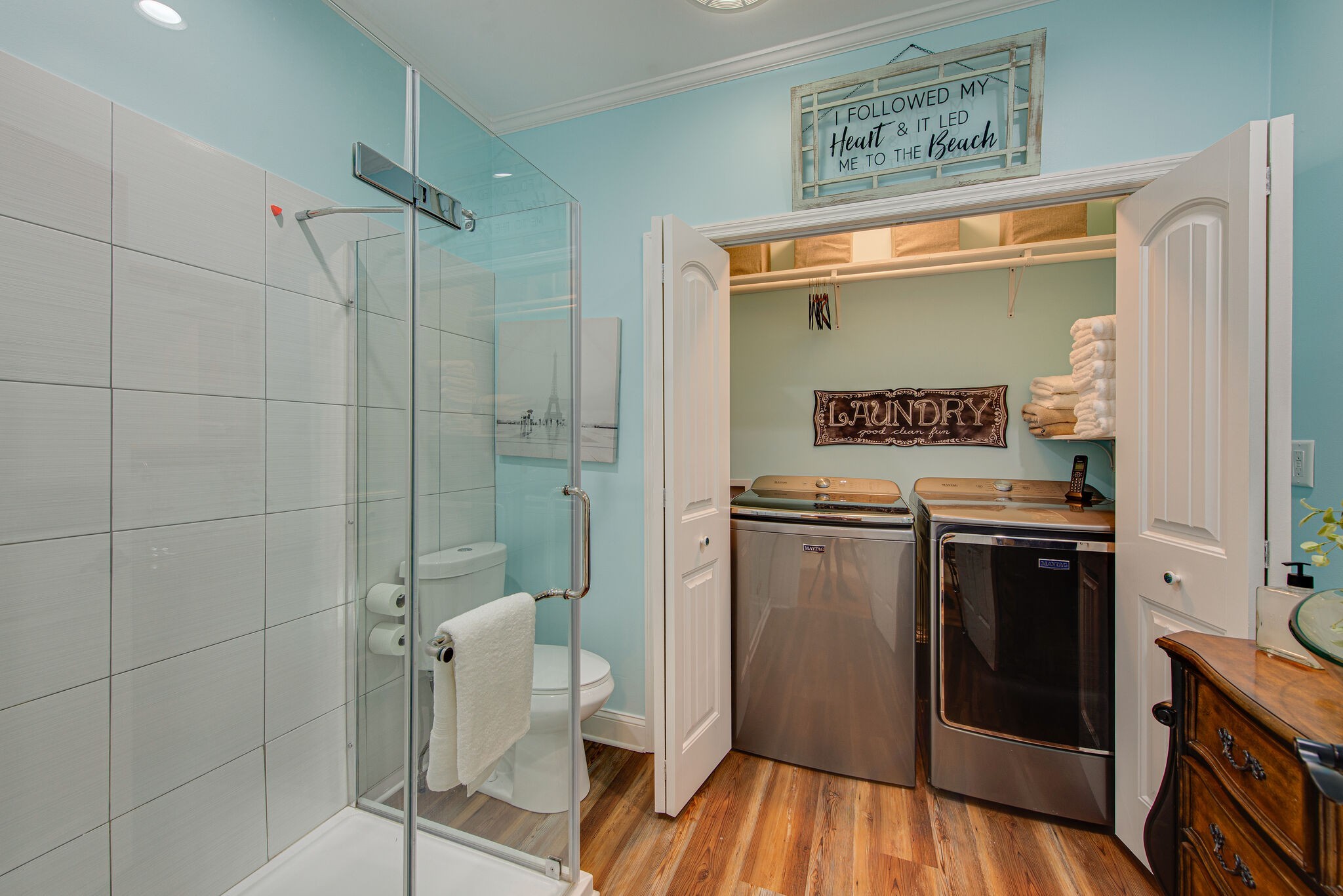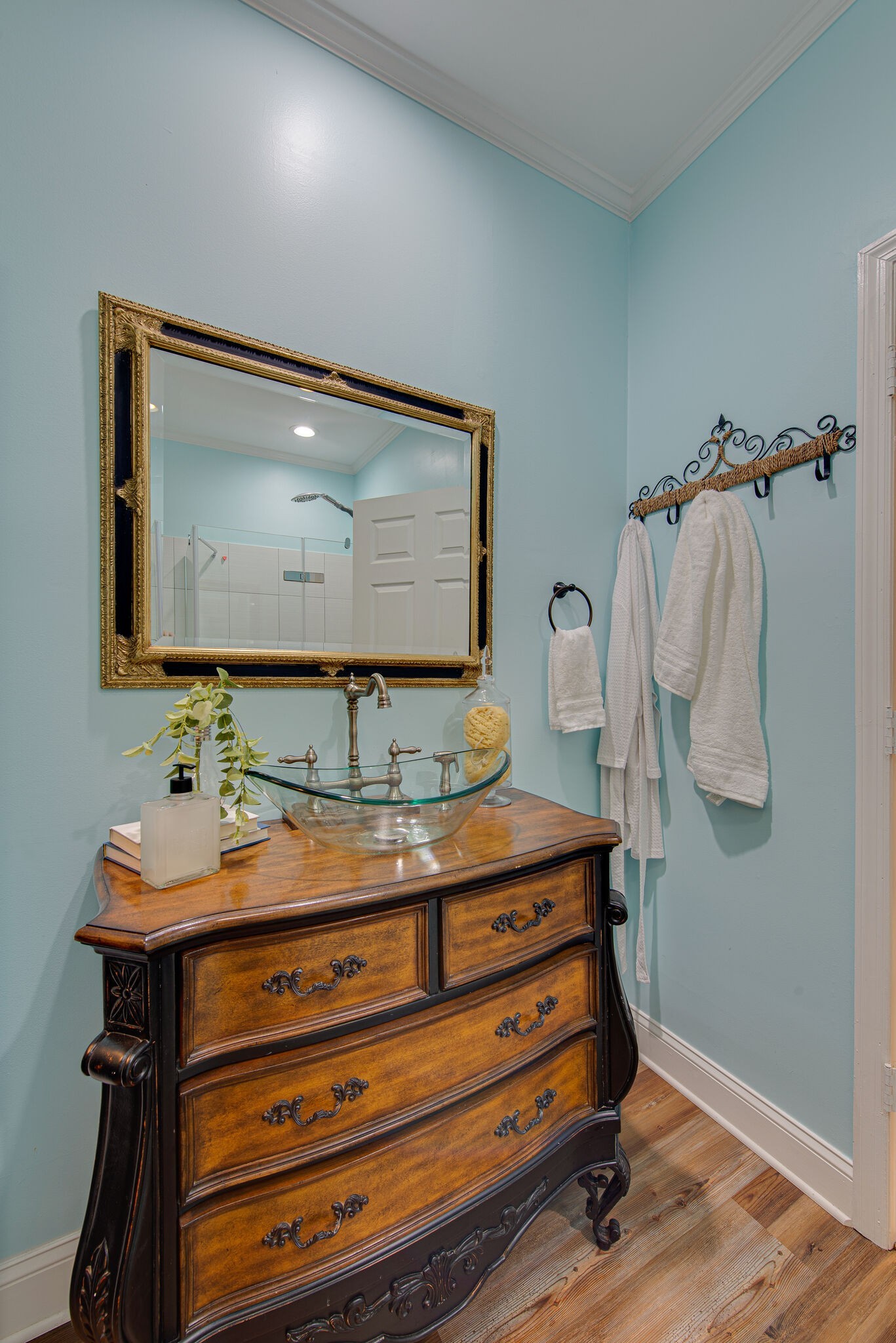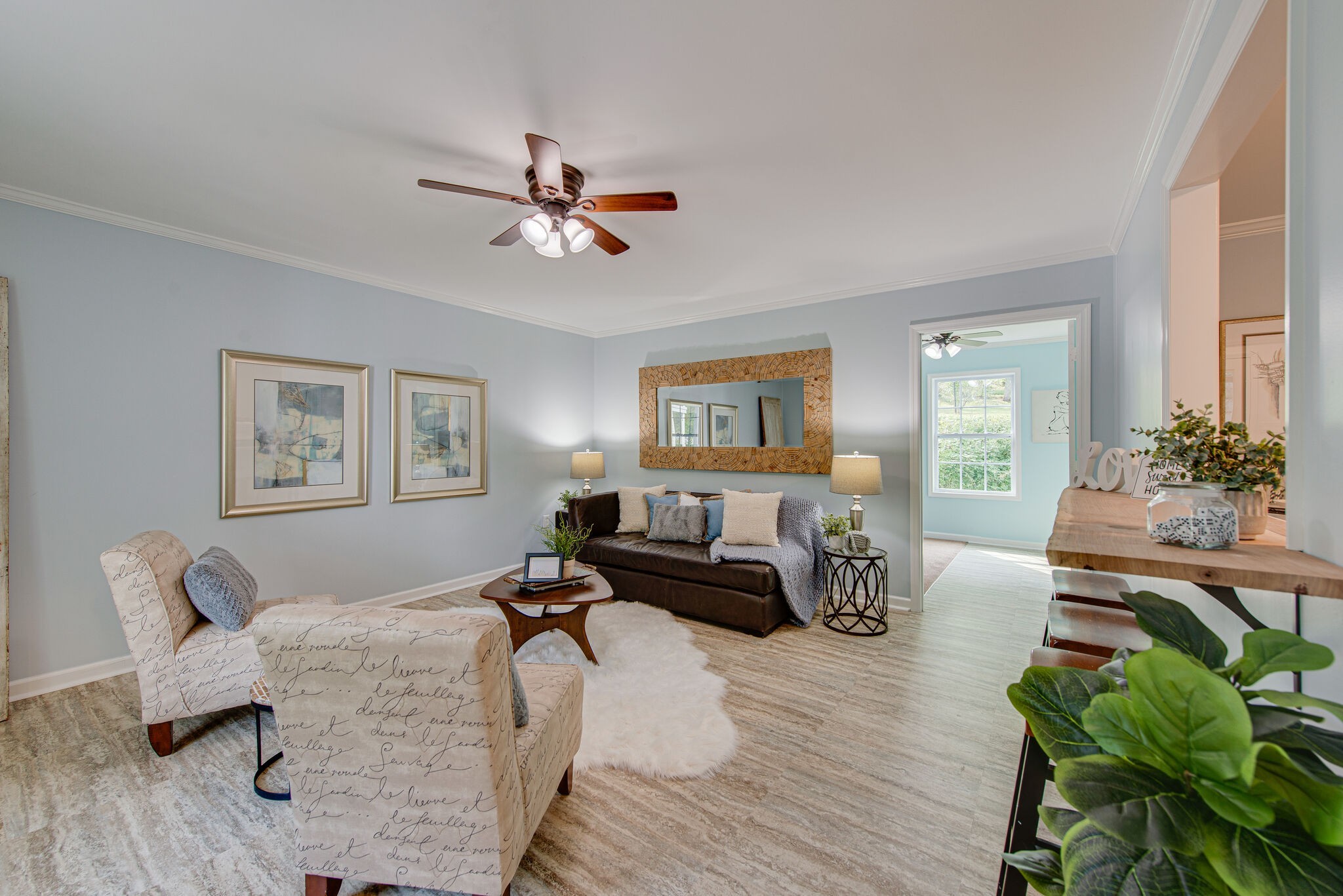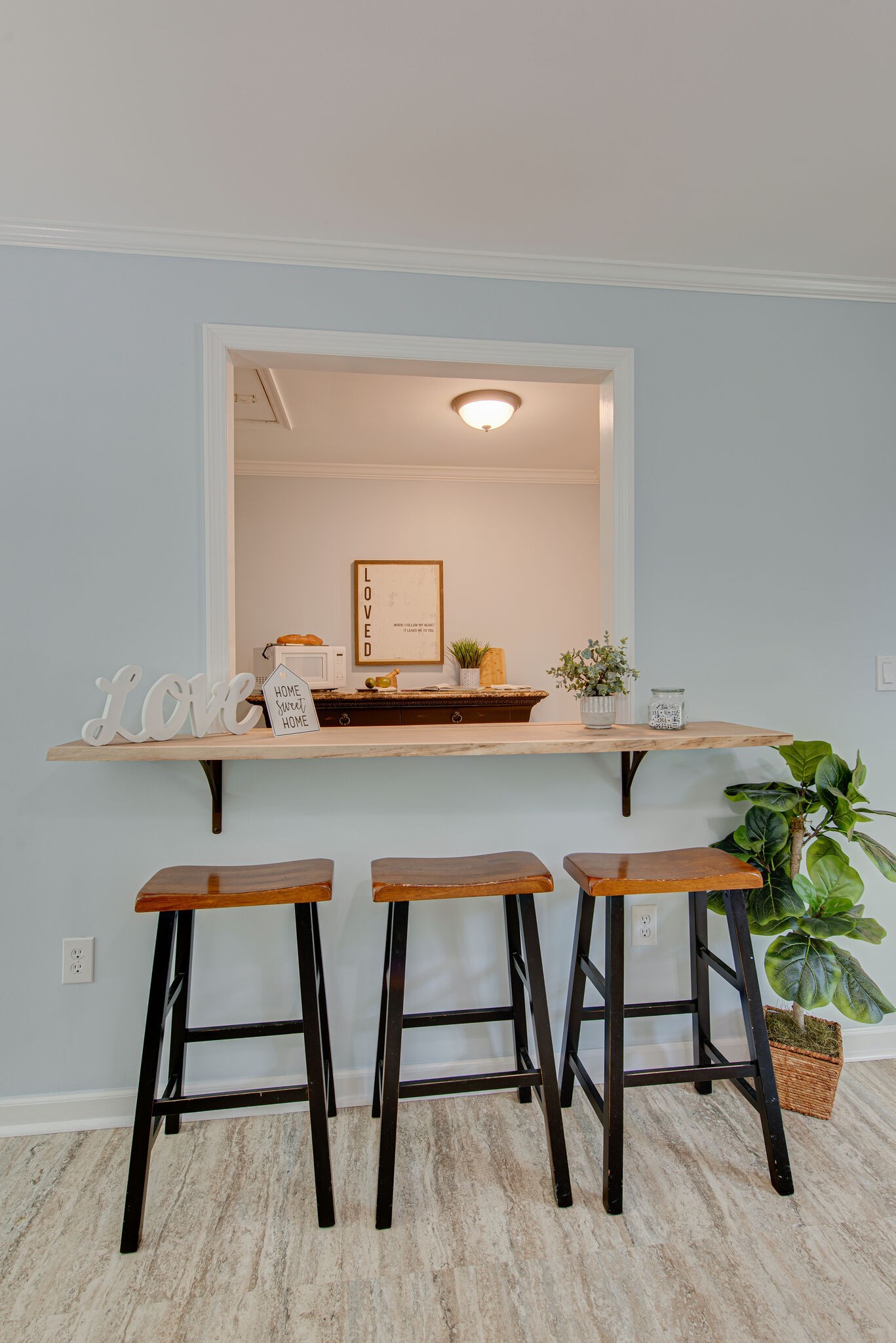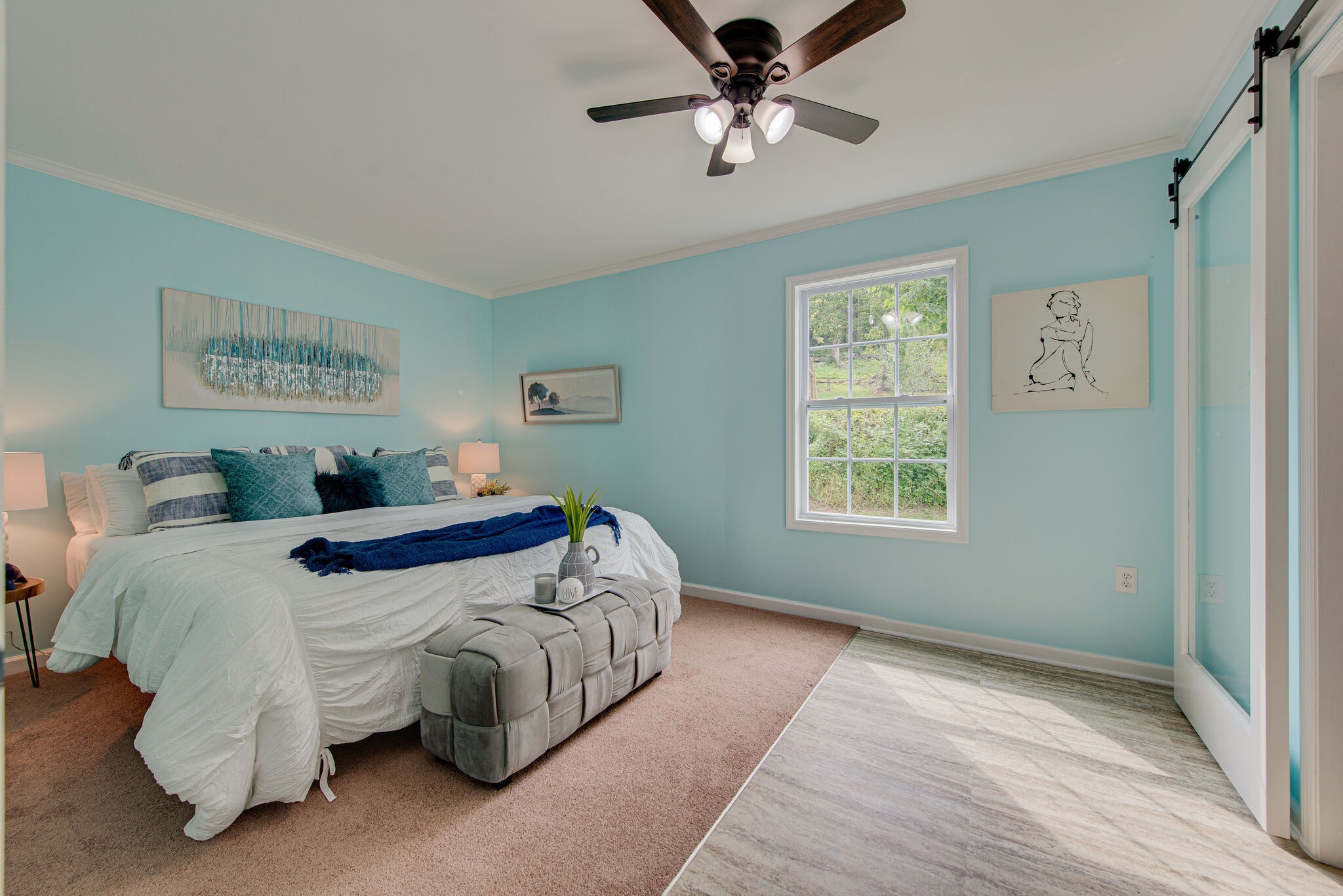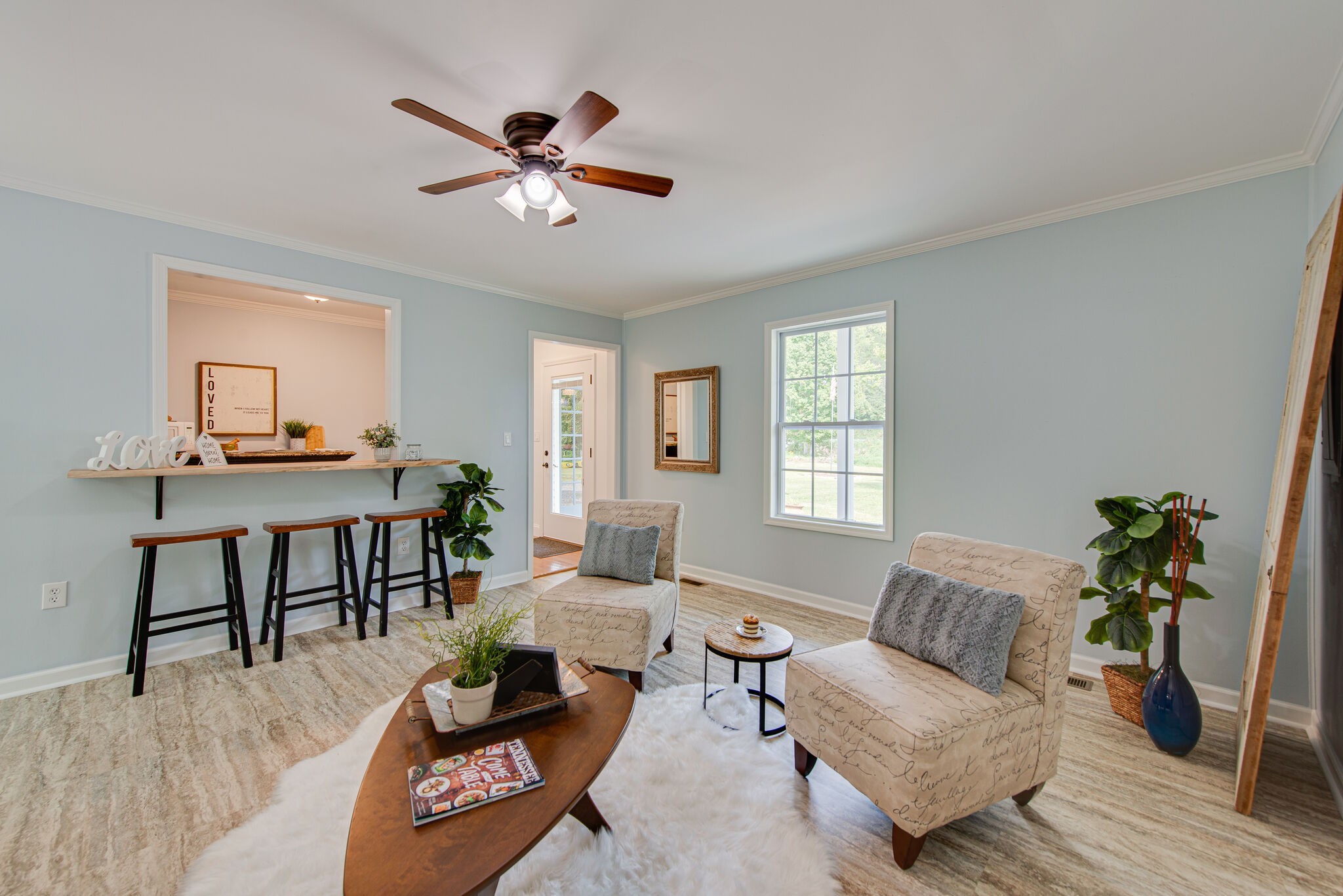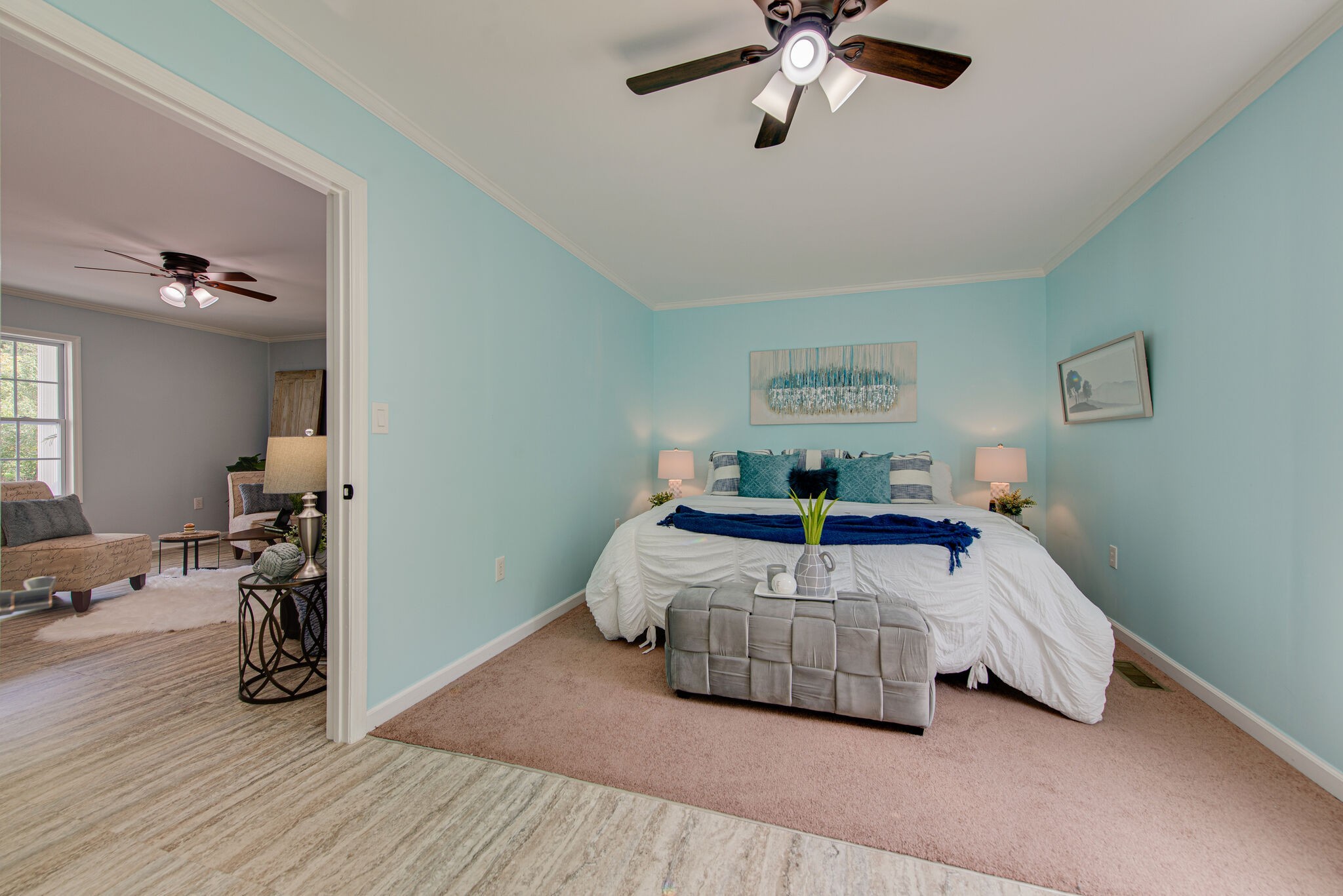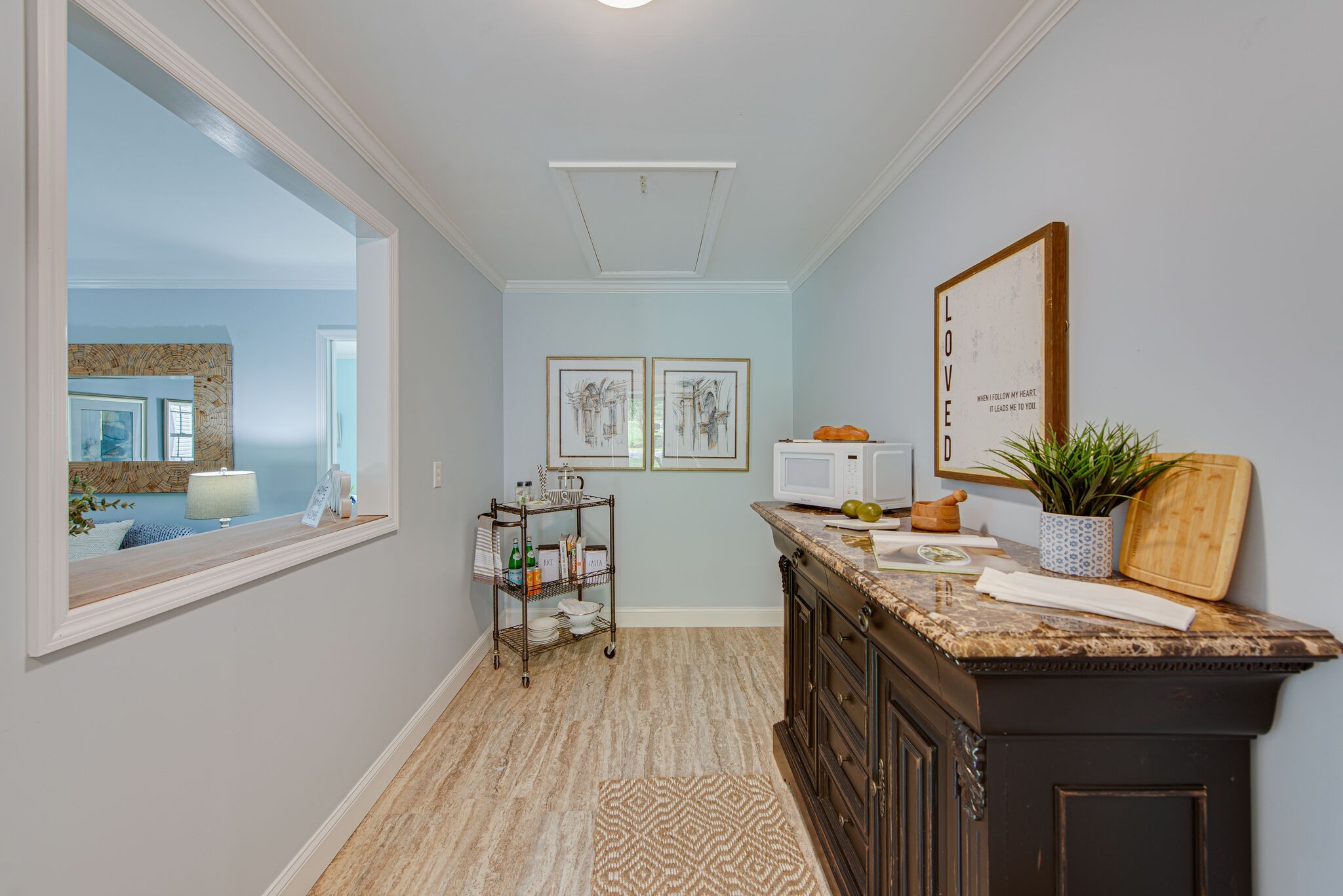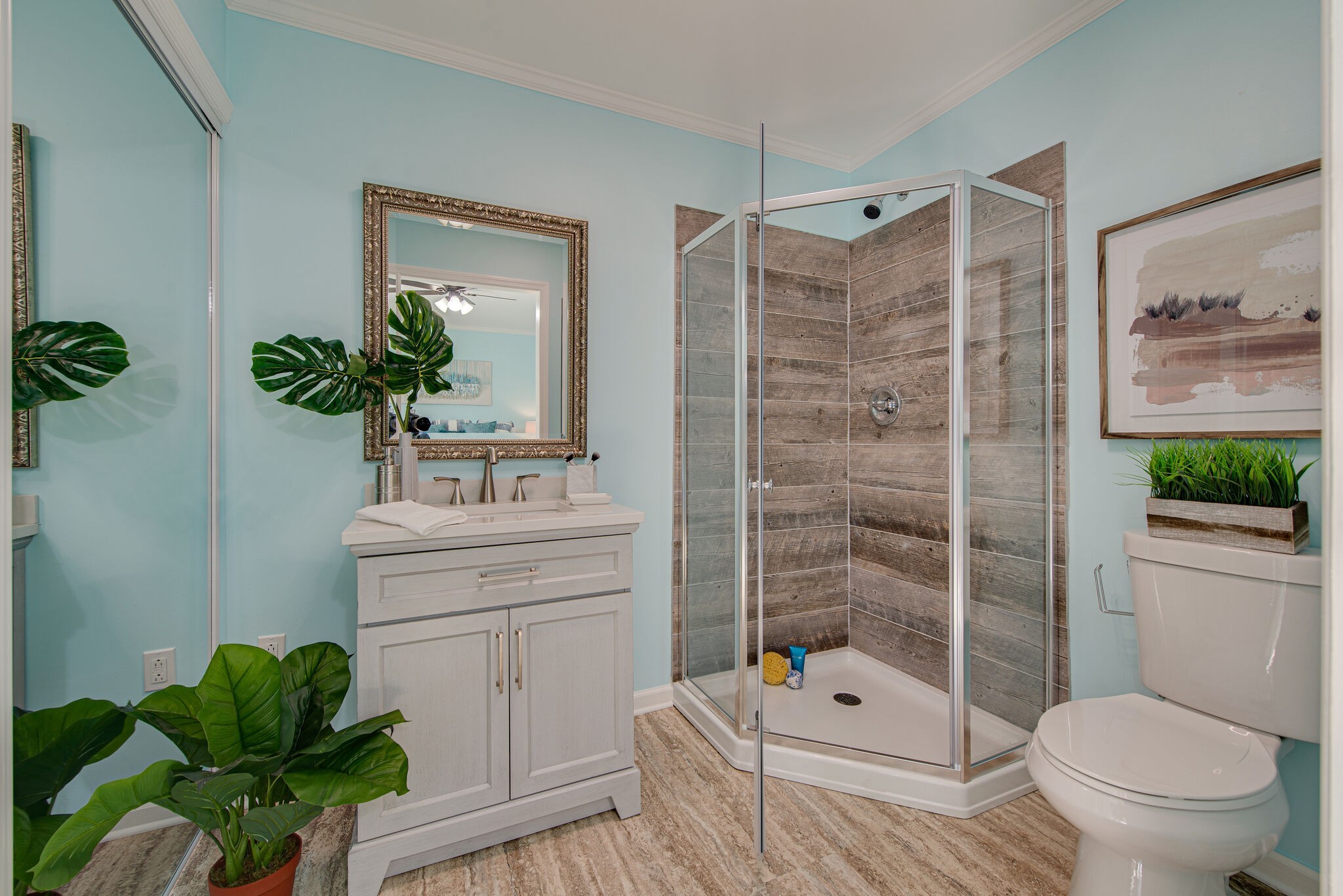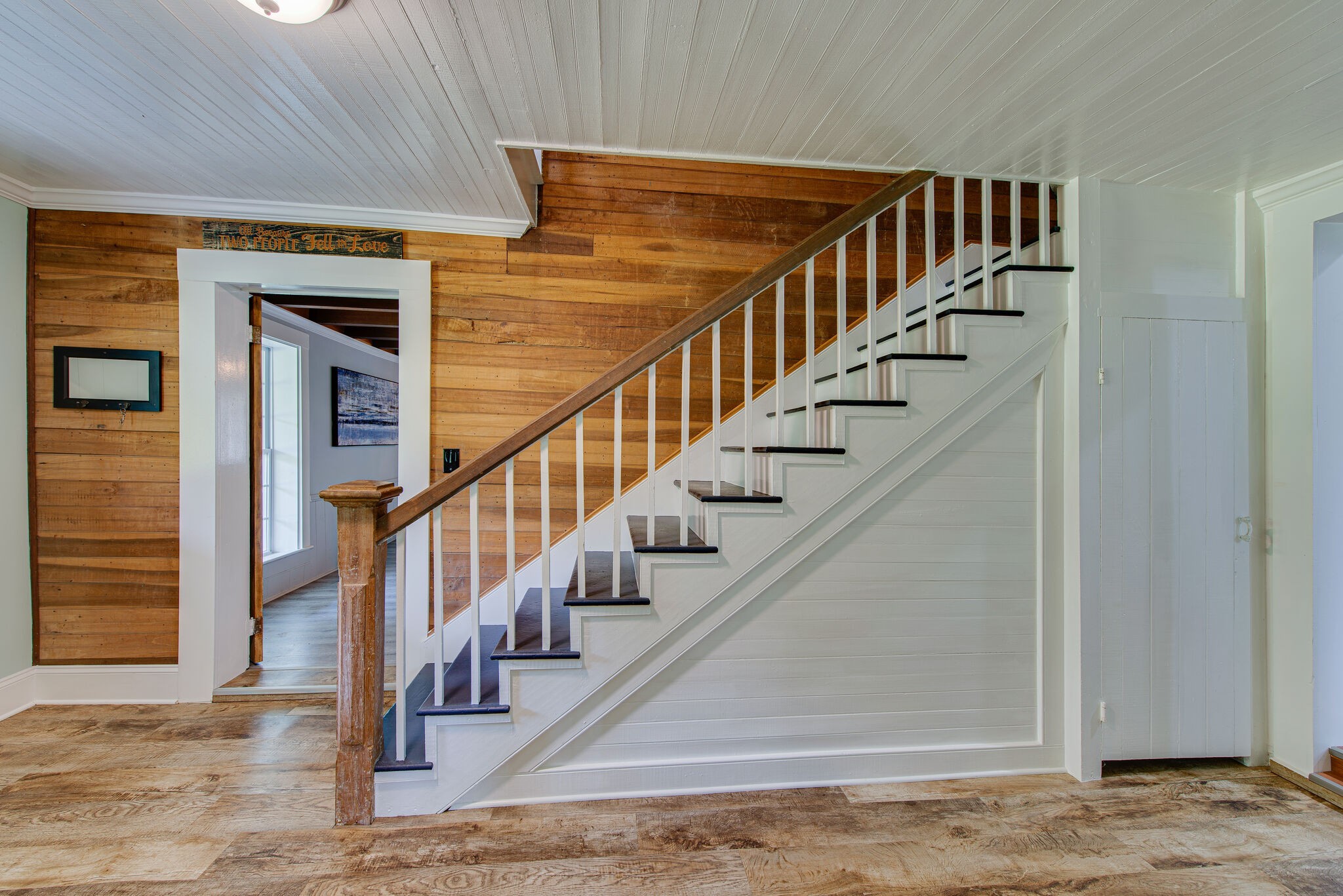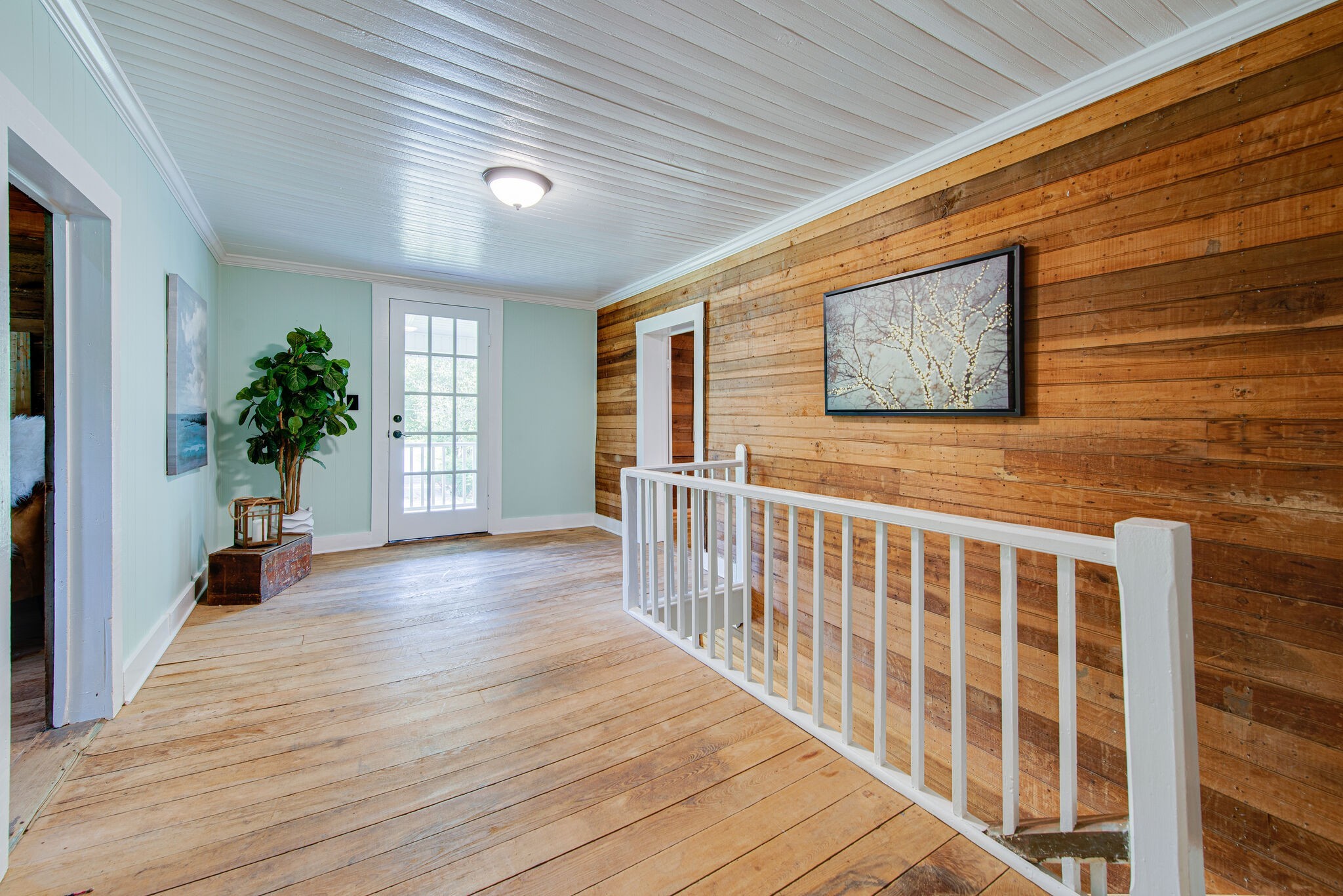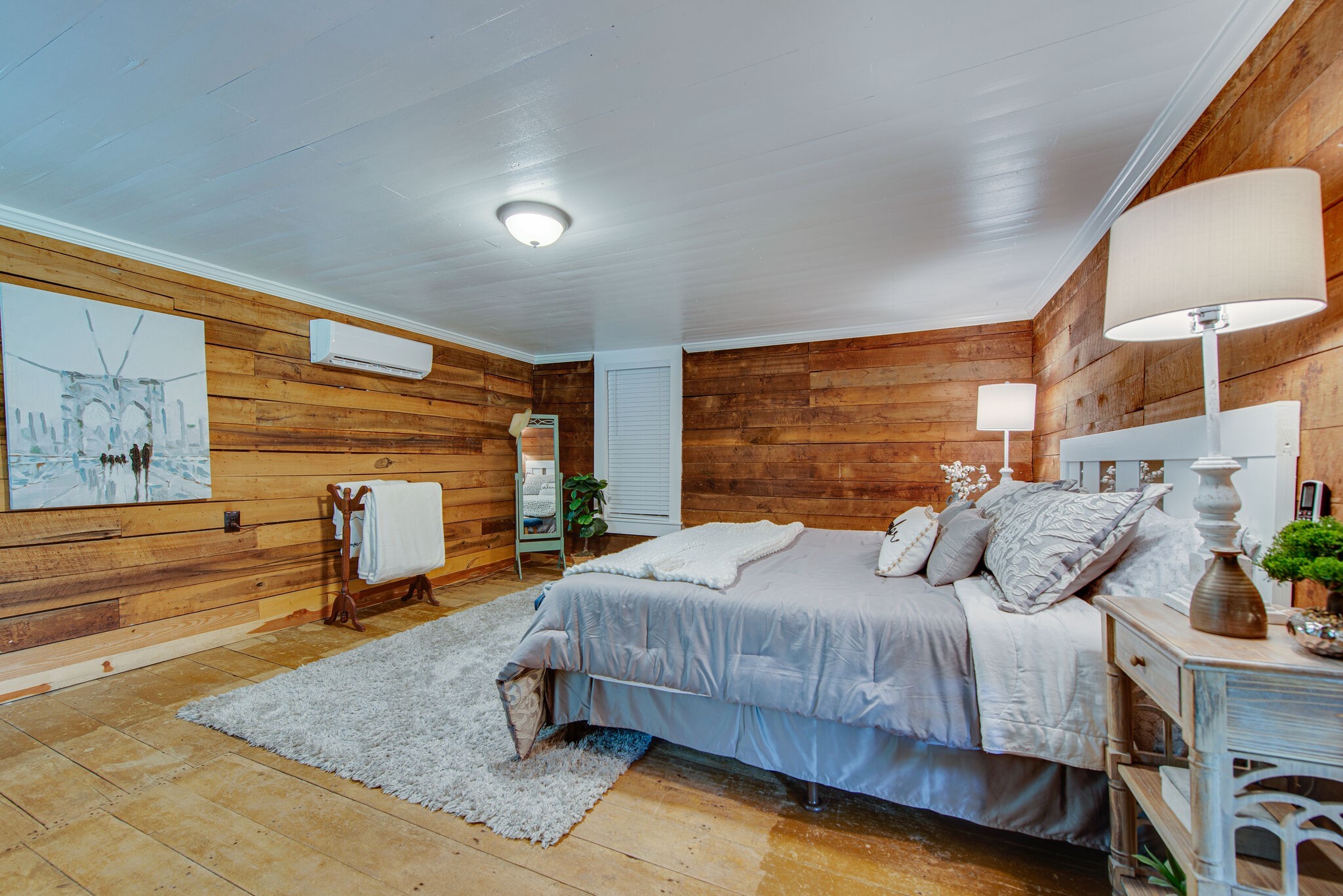 This bedroom is such an escape from the rest of the home. Located upstairs in the original homesite, it is just enough out of the way to rejuvenate your day!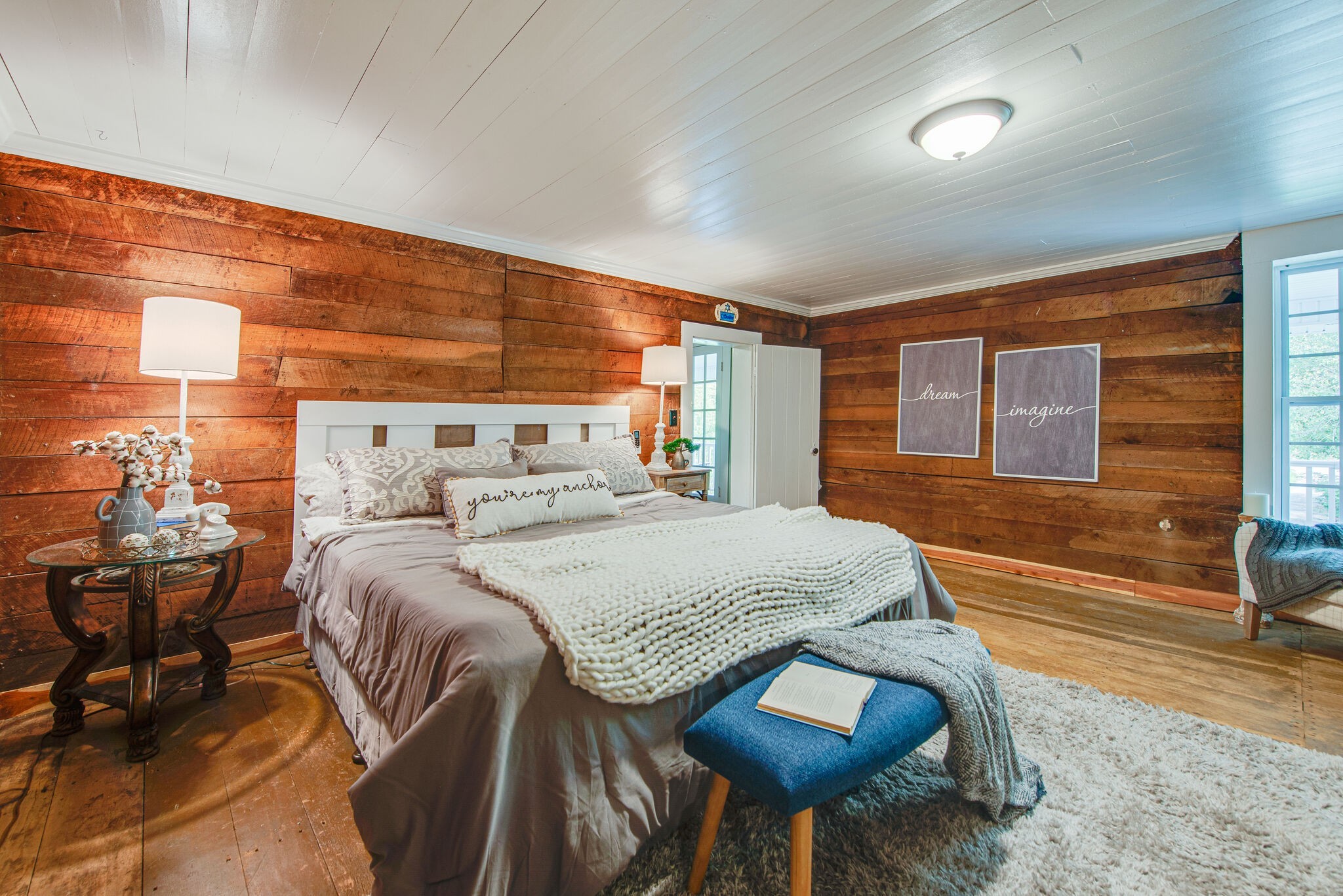 This room is much larger in person with a wonderful hidden closet where we love to meditate and collect our thoughts.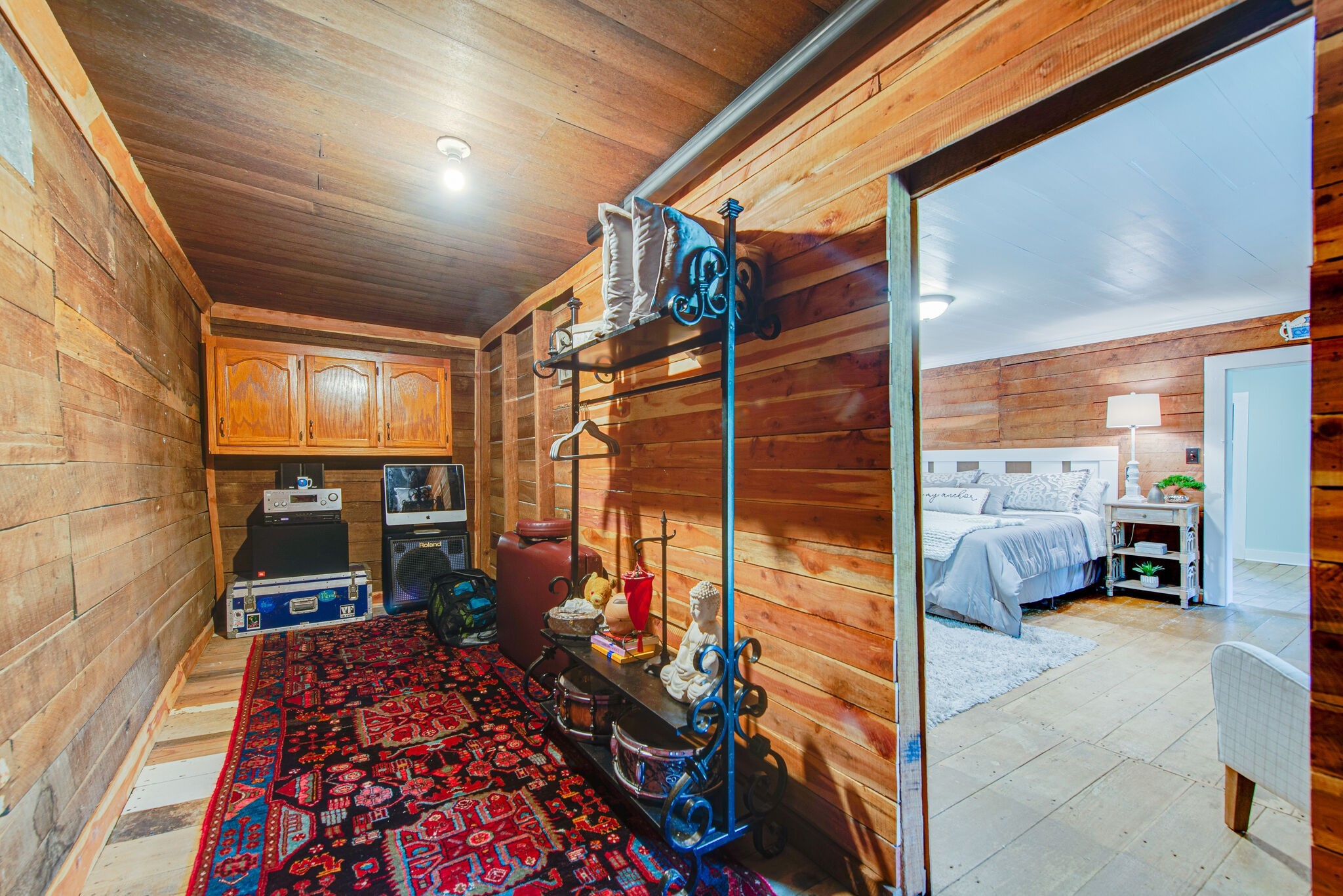 This hidden gem of a closet is where I go to meditate and relax. This bedroom is massive with gorgeous views as well.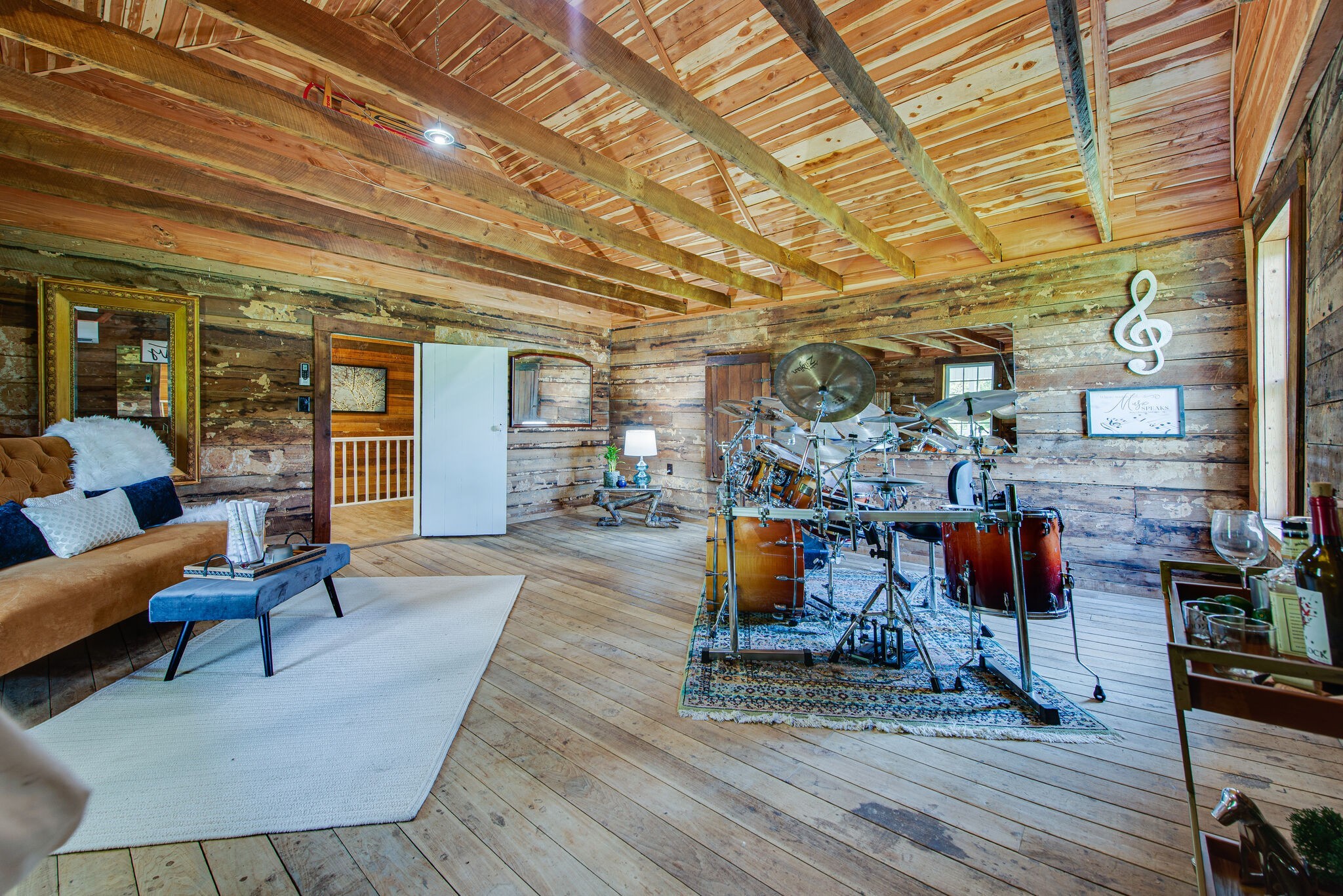 The massive size of this upstairs music room is perfect for a home studio. We always gather up here and play music and go out on the balcony.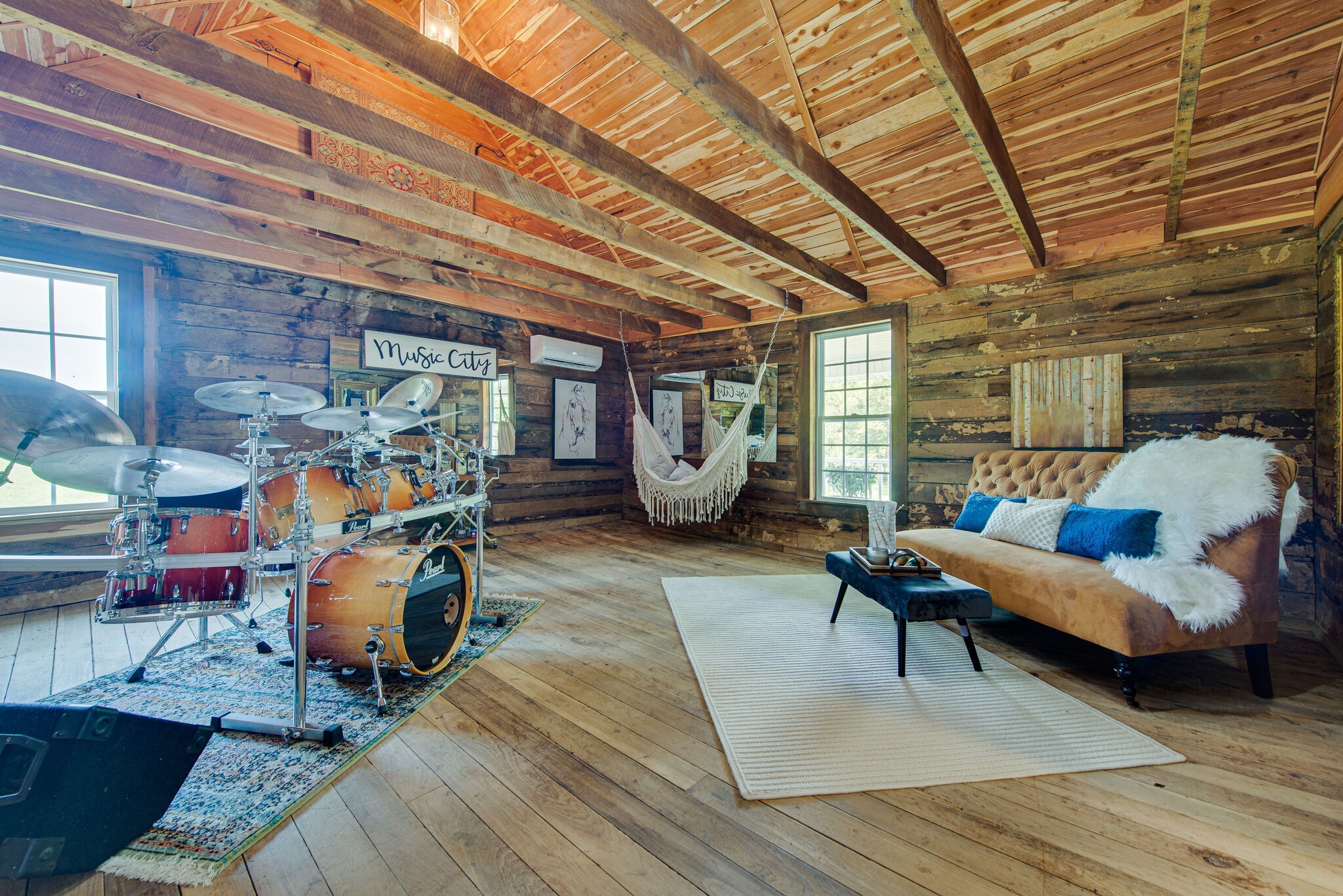 The music room features open ceilings for marvelous views of the wood beams. EZ-split air conditioners keep the home cool and keep your electricity bill under $130.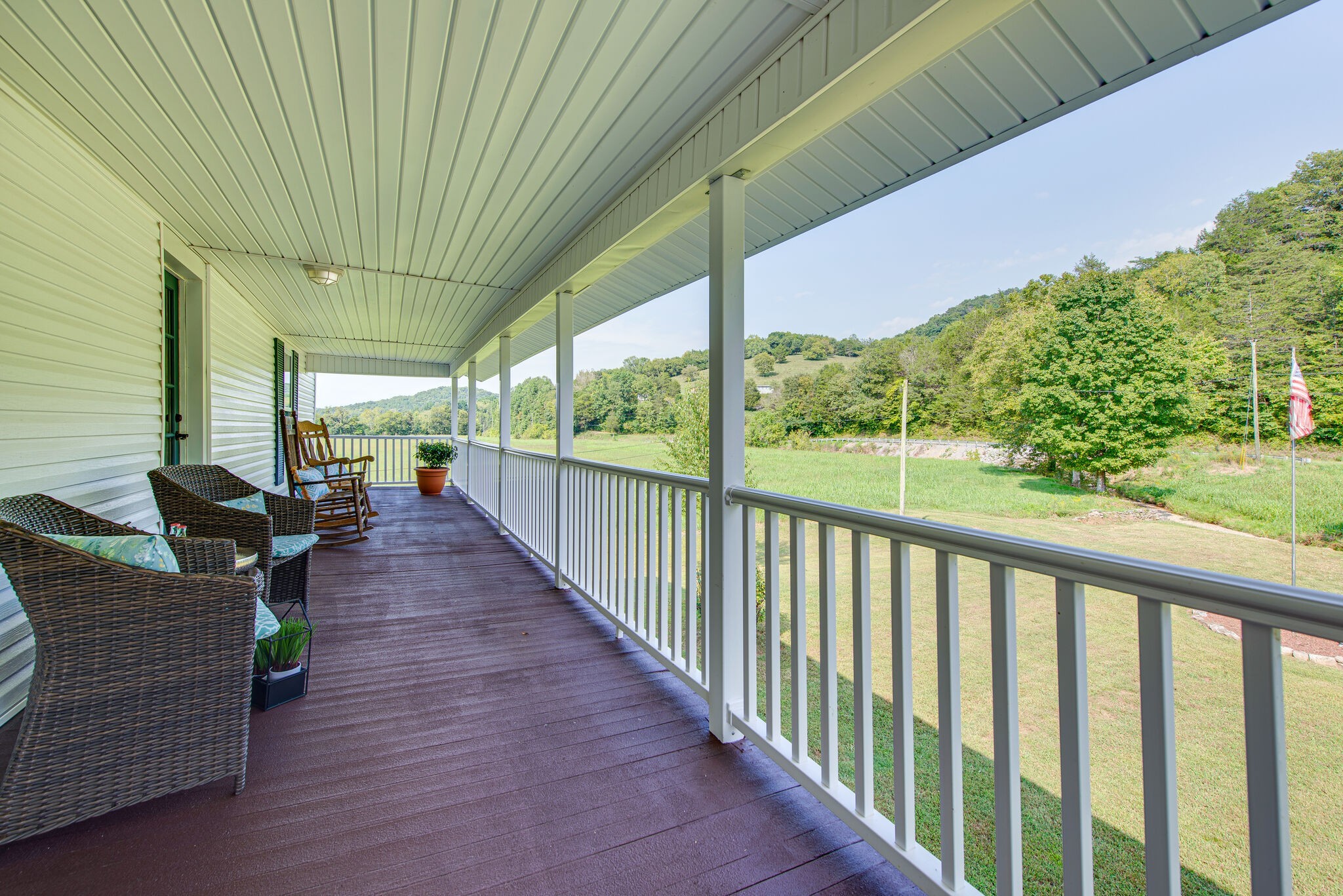 Looking over Hurricane Creek to the North you see the marvelous hay fields and soybeans along the road at the foot of the Tennessee hills.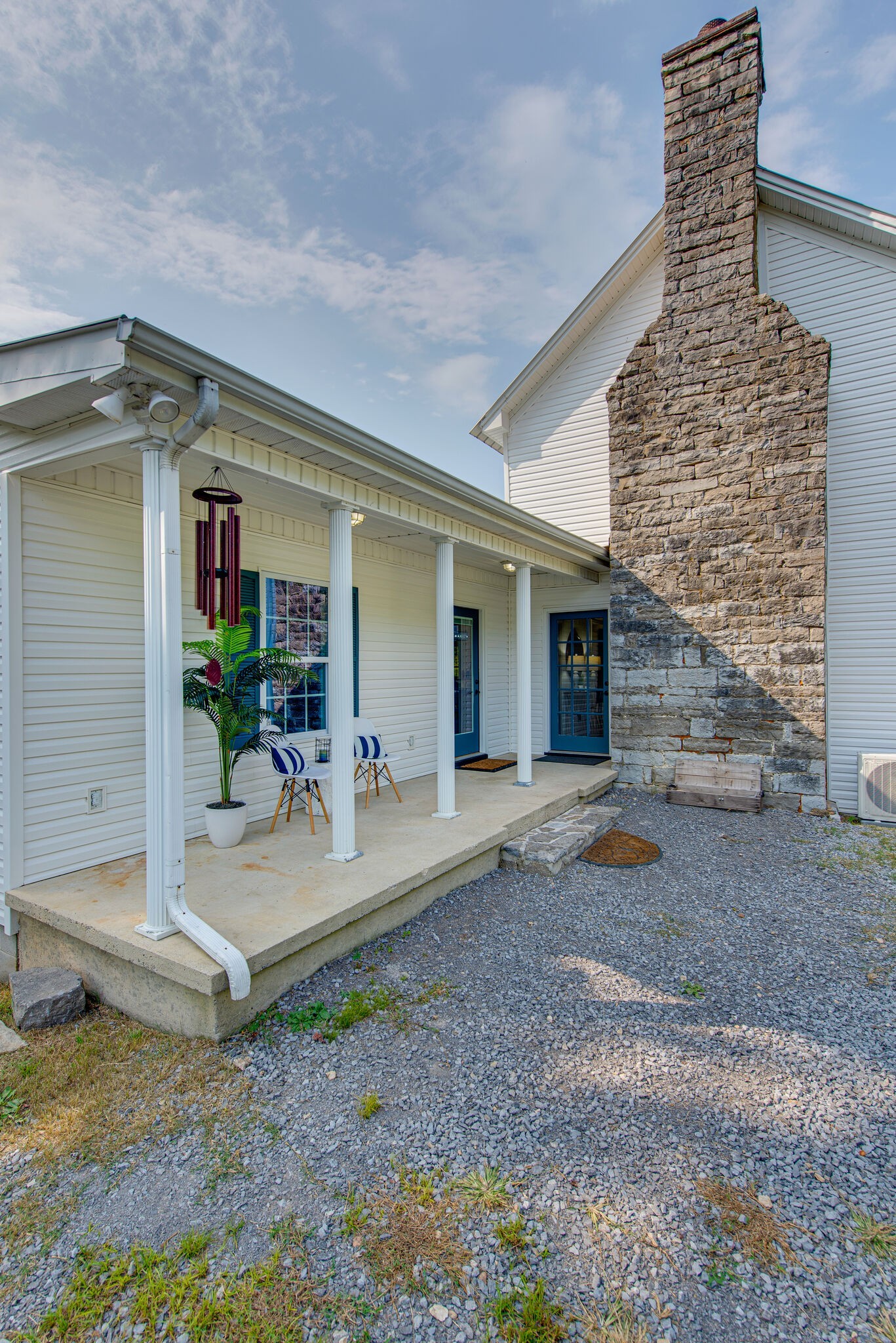 The separate in-law quarters has a private entrance, patio, and large bedroom and bathroom with living area and plumbed kitchen area with breakfast bar.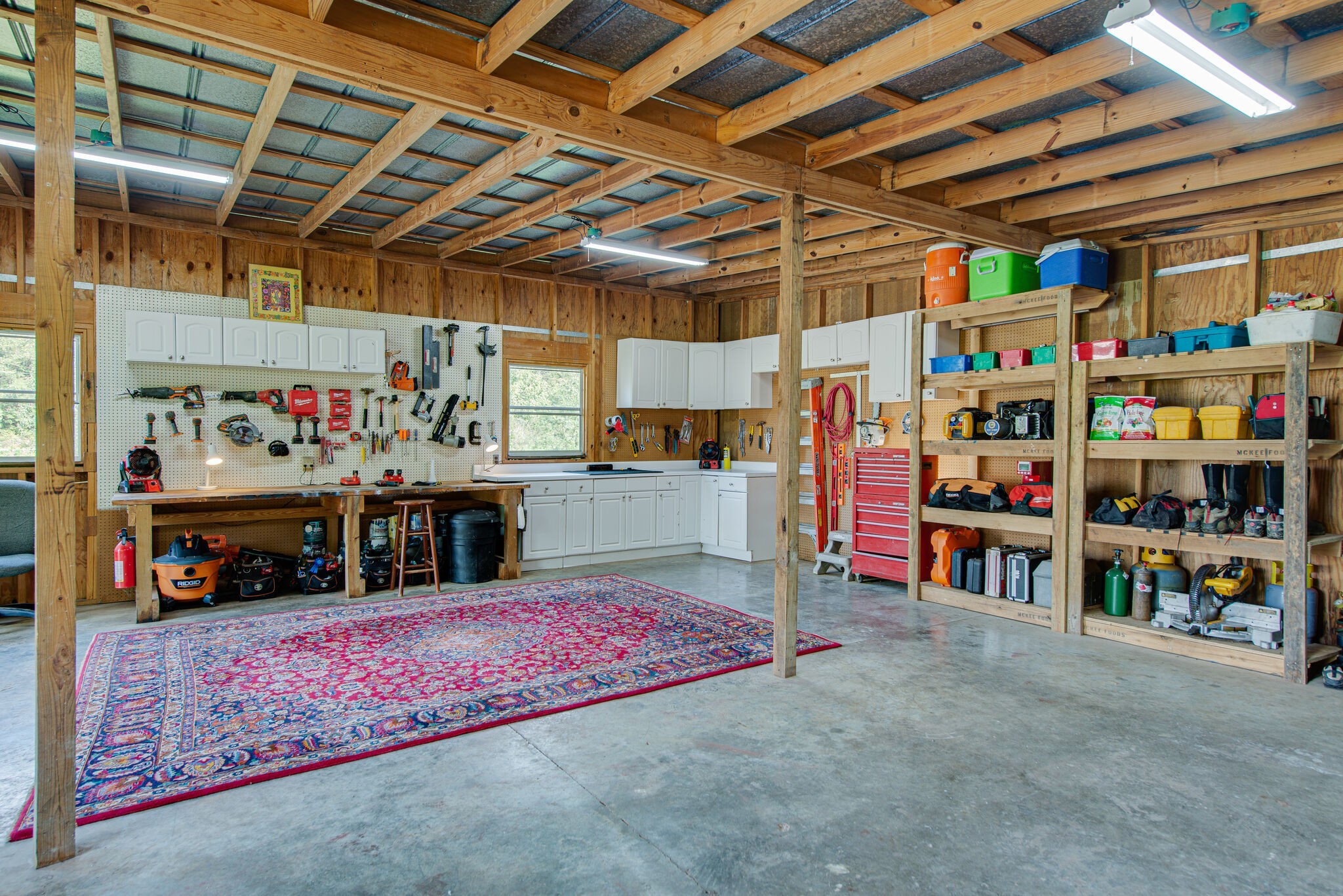 The large workshop features updated lighting, tons of cabinets and counter space, a Double Door entry and a private entry door.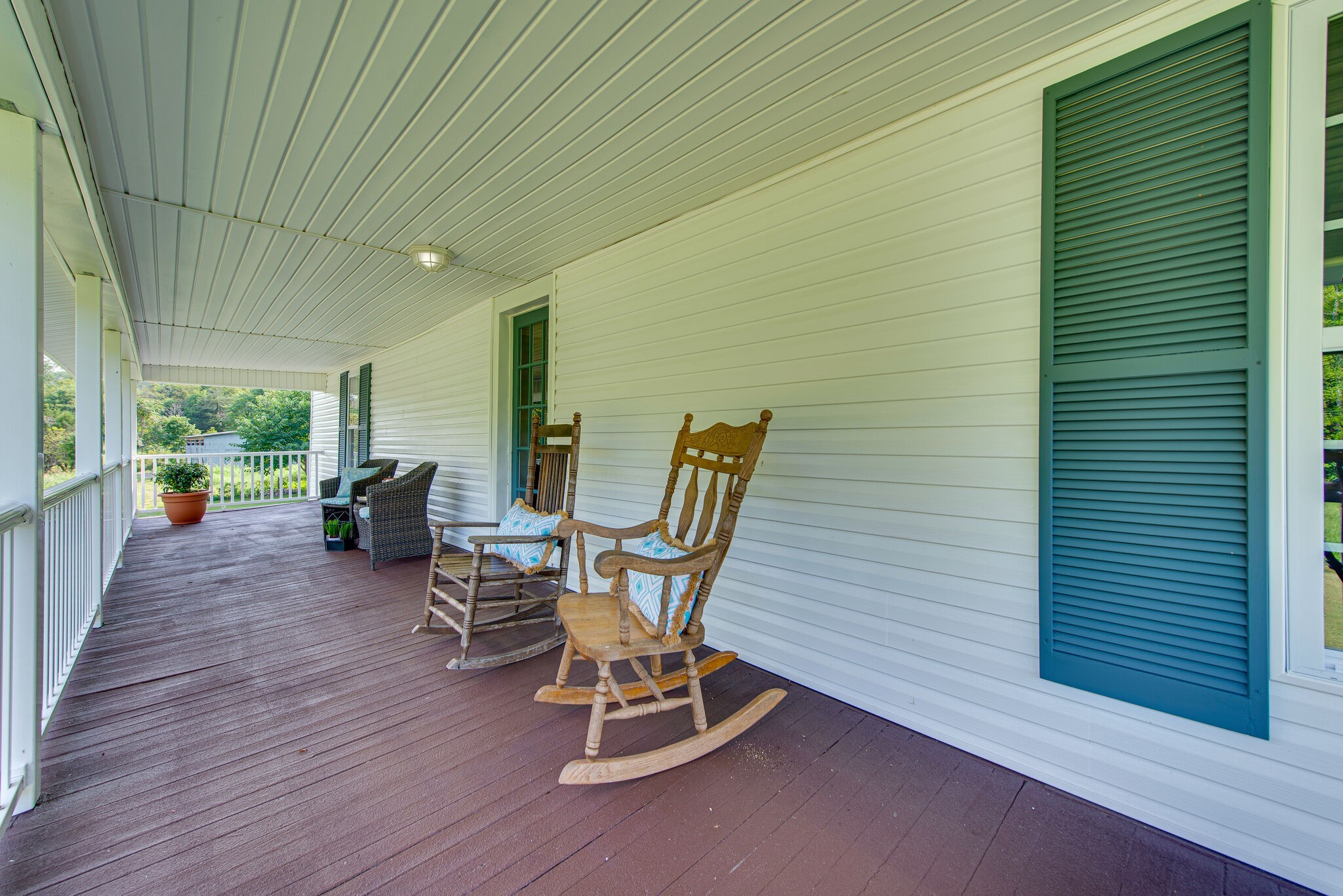 This is the 2nd floor balcony. With double front porches, you get so see unique views of the Tennessee Hills